It's jail guards gone wild this week! Let's get to it: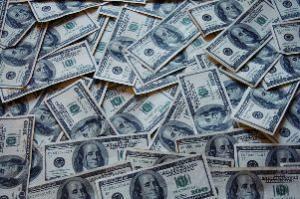 In Goose Creek, South Carolina,
a Goose Creek jail guard was sentenced Tuesday
to eight months in federal prison for smuggling drugs into the jail. Adam Jason Spindler, 33, had pleaded guilty in August to one count each of drug conspiracy and possession of controlled substances with the intent to distribute. He went down after a search as he entered the jail turned up heroin and marijuana. He later admitted he intended to sell the drugs.
In Lafayette, Louisiana, a Lafayette Parish jail deputy was arrested Monday on charges he intended to smuggle drugs into the jail. Deputy Jonathan Fremin, 52, is accused of obtaining suboxone without a prescription for himself and an inmate. He is charged with malfeasance in office, criminal conspiracy to introduce contraband into a penal facility and possession with intent to distribute Schedule III narcotics.
In Cleveland, Ohio, a Cuyahoga County jail guard was arrested Saturday for peddling dope. Brian Salters, 39, went down not at work, but after being caught slinging drugs near a liquor store on Shaw Avenue. Vice officers saw him sell marijuana to one man, then detained him and searched his car, where they found an unloaded gun, a box of ammunition, 28 bags of marijuana, four bags of crack cocaine, two bags of heroin, two bags of ecstasy pills, and a pill bottle with 20 unidentified pills in a Pringles can that had heroin residue inside, according to police reports. At last report, Salter was still in jail and the precise charges had not been announced.