A Texas border town cop gets nailed for helping a cartel, an Indiana cop prepares to head to federal prison for peddling dope in uniform, and more. Let's get to it: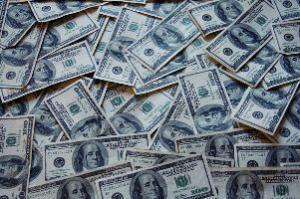 In Lawton, Oklahoma,
a Lawton Correctional Facility guard was arrested last Wednesday
for smuggling methamphetamine into the prison. Darnell Buckley apparently ratted himself out, showing Lawton police where he had hidden 204 grams of speed. He also admitted that he was being paid money to smuggle the drugs in. He is charged with trafficking illegal drugs.
In Rio Grande City, Texas, a Rio Grande City police detective was arrested last Thursday for allegedly helping a drug cartel smuggle hundreds of pounds of marijuana into the US over a period of years by staging fake drug busts. Detective Ramon De La Cruz allegedly conspired with the Beltran Cartel to stage drug seizures and provide confidential police information to the gang. De La Cruz would allegedly set up busts where only some of the stash was seized, letting the rest get away.
In Brewton, Alabama, a Holman Correctional Facility guard was arrested Sunday for trying to smuggle illegal contraband into the prison. DeJuan Rudolph, 25, got caught with drugs, cell phones, and other contraband as he came to work. He is charged with trafficking cocaine, possession of a controlled substance, unlawful possession of marijuana, attempting to commit a controlled substance crime, and use of a position for personal gain.
In Indianapolis, a former Anderson police officer was sentenced Monday to eight months in federal prison for selling drugs while on duty and in uniform. Donald Jordan had been charged with one count each of possession with intent to distribute Xanax and hydrocodone and pleaded guilty. He went down last December following a year-long investigation after he sold drugs to a snitch and an undercover FBI agent.