This article was produced in collaboration with AlterNet and first appeared here.
In a last ditch bid to stop the DEA from criminalizing an herb widely hailed for its ability to treat pain, depression, and anxiety, and help people wean themselves from more dangerous opioid pain relievers, a bipartisan group of lawmakers sent a letter to the agency Monday asking it to reconsider its decision to place kratom on Schedule I of the Controlled Substances Act.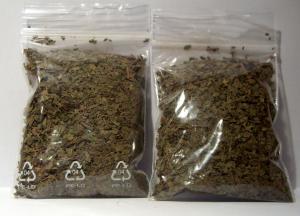 Kratom is a southeast Asian herb made from the leaves of Mitragyna speciose, a tree related to the coffee plant. In small doses, it has a mild stimulant effect, but in larger doses, it acts like a mild opioid. To be precise, the DEA has moved to criminalize not the herb itself, but two alkaloids, mitragynine and 7-hydroxmitragynine, which activate opioid receptors in the brain.
Last month, the DEA exercised its emergency scheduling powers in announcing that it was moving kratom to Schedule I, effective at the end of this week. The drug agency said kratom poses "an imminent hazard to public safety," citing only press reports of some 15 deaths linked to kratom use. But in at least 14 of those cases, the victims were also using other drugs or had pre-existing life-threatening conditions. (Meanwhile, some 25,000 people died of prescription drug overdoses last year.)
Kratom users, who could number in the millions, immediately raised the alarm, organizing campaigns to undo the decision and lobbying Congress for help. That's what sparked Monday's letter from 51 lawmakers, including 22 Republicans.
"This significant regulatory action was done without any opportunity for public comment from researchers, consumers, and other stakeholders," reads the letter, drafted by Reps. Mark Pocan (D-WI) and Matt Salmon (R-AZ). "This hasty decision could have serious effects on consumer access and choice of an internationally recognized herbal supplement."
Given the ongoing high level of heroin and prescription opioid use and the associated overdose deaths, he DEA was hypocritical in mounting a campaign against kratom, the lawmakers said.
"The DEA's decision to place kratom as a Schedule I substance will put a halt on federally funded research and innovation surrounding the treatment of individuals suffering from opioid and other addictions -- a significant public health threat," they wrote.
The lawmakers called on DEA Administrator Chuck Rosenberg to delay the emergency scheduling and instead "engage consumers, researchers, and other stakeholders, in keeping with well-established protocol for such matters."
Since first emerging in the US a few years ago, kratom has been unregulated at the federal level, although the Food & Drug Administration began seizing shipments of it in 2014. At the state level, a half dozen states have entertained moves to ban it, but such efforts failed in all except Alabama. In other states, kratom advocates have managed to turn bans into regulation, with age restrictions and similar limits.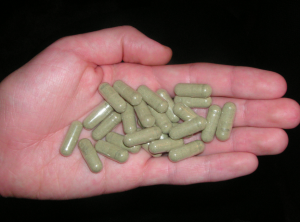 A ban on kratom would be disastrous, said Susan Ash, founder of the
American
Kratom
Association
. Ash said she had been diagnosed with fibromyalgia in 2006 and ended up essentially disabled under the weight of 13 different prescriptions, including opioids, benzodiazepines, and amphetamines (to counter the opioids and the benzos). She became addicted to the opioids and finally tried kratom as a last resort.
"I didn't really want to have anything to do with a plant, but I decided to try it, and it worked day and night," she said Tuesday. "Within two weeks, I went from home bound to starting this organization."
With the kratom ban looming, her members are facing "our darkest hour," Ash said. "Our average member is a middle-aged woman, about 40% of whom have experienced addition, and tens of thousands of them are using it as an alternative to pharmaceutical medications because they believe it is safer and more natural. Now, people are saying they are going to lose their quality of life, that they will be re-disabled. People are terrified. What we need is regulation, not prohibition."
"Despite the moral, political, and scientific consensus that drug use and addiction are best treated as public health issues, the DEA wants to subject people with kratom to prison sentences," said Jag Davies, director of communications strategy for the Drug Policy Alliance (DPA), which is also fighting the ban. "The DEA's move would also effectively halt promising scientific investigations into the plant's uses and medicinal benefits, including helping many people struggling with opioid addiction."
The scientific studies are promising indeed. Researchers at Columbia University just published a study on kratom alkaloids and found that they activate opioid receptors in a way that doesn't trigger respiratory depression, the lethal side effect of most opioids. Such research could lead to the "holy grail" of narcotic analgesics, a painkiller that doesn't kill users and doesn't get them addicted.
"Our research shows that mitragynine and its analogs activate the opioid receptors in a unique way compared to morphine or oxycodone," said Dr. Andrew Kruegel, one of the Columbia researchers. "They activate a certain protein pathway while avoiding other pathways, and that gives you a better safety profile, mostly for respiratory depression. The scientific data is consistent with an improved safety profile from the alkaloids and suggestive of the same with the raw plant," he explained.
"This new prohibition will really restrict our ability to purse new opioid painkillers based on alkaloids and new safer drugs for pain," Kruegel said.
And then some, DPA's Davies added.
"Placing kratom in Schedule I would place regulatory and funding barriers in front of research, drive users into the black market, and leave them facing lengthy prison terms," he said. "It's troubling that the DEA is moving hastily to criminalize kratom at the same time Congress and the president have been made sentencing reform a priority this year and when communities are grappling with unprecedented rates of heroin and opioid overdoses, the DEA is threatening to punish people for using it instead of potent pharmaceutical preparations. Kratom has a role to play in mitigating the opioid crisis."
But not if the DEA refuses to budge from its ban plan. If the DEA cannot be moved, kratom is illegal as of this coming Friday.