The DEA issues a warning on a powerful emerging opioid, Michigan marijuana legalizers turn their eyes to 2018, Malaysia sentences a man to death for pot dealing, and more.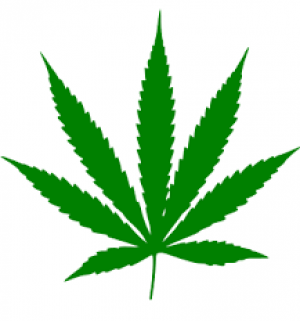 Marijuana Policy
This Year's Legalization and Medical Marijuana Initiatives Could Add $7.8 Billion to US Economy. A new report highlighting the rush of capital into the legal pot business estimates that expanding the legal marijuana market into the states that have initiatives on the ballot this year could add $7.8 billion to the nation's economy by 2020. The report is from New Frontier Data and Arcview Market Research. The report said legalization could generate a billion in taxes in California alone.
Undaunted Michigan Legalizers Lay Plans for 2018. After losing their battle in the courts to get all their signatures counted, the folks at MI Legalize are already gearing up for 2018. The group turned in 354,000 signatures for this year, but some were not counted because they were gathered outside a 180-day window. The group said is going to restructure itself in preparation for another petition drive.
Heroin and Prescription Opioids
DEA Issues Carfentanil Warning to Police and Public. "DEA has issued a public warning to the public and law enforcement nationwide about the health and safety risks of carfentanil. Carfentanil is a synthetic opioid that is 10,000 times more potent than morphine and 100 times more potent than fentanyl, which itself is 50 times more potent than heroin. DEA, local law enforcement and first responders have recently seen the presence of carfentanil, which has been linked to a significant number of overdose deaths in various parts of the country. Improper handling of carfentanil, as well as fentanyl and other fentanyl-related compounds, has deadly consequences," a DEA press release said.
Drug Policy
Sen. Leahy Files Bill to Fund Heroin and Methamphetamine Task Forces. Sen. Patrick Leahy (D-VT) has filed S 3359, which would allocate $17 million a year in grants to state law enforcement to fund drug task forces aimed at heroin, prescription opioid, and methamphetamine trafficking.
International
Dutch Moving Toward Allowing Legal Marijuana Cultivation. Draft legislation that would regulate legal marijuana cultivation now appears to have backing from a majority of members of parliament. The bill had been pushed by the liberal D66 Party, with backing from Labor, Green Links, the Socialists, and an animal rights party. That was not quite enough. But now, two MPs who left the anti-Islamic PVV to form their own breakaway party say they will support the measure, and that should be enough to pass it. Stay tuned.
Malaysia Sentences Unemployed Man to Death for Marijuana Trafficking. The High Court in Kuala Lumpur Friday sentenced Ibrahim Musa Rifal, 32, to be hanged after he was convicted of trafficking about 20 pounds of marijuana. Under the country's 1952 Dangerous Drugs Act, such a charge carries a mandatory death sentence.