A Mississippi police chief shoots himself during an investigation into asset forfeiture funds, a Massachusetts police officer shoots herself during an investigation into thefts from her evidence room, an Ohio cop goes to prison for lying on drug search warrants and stealing big time, and more. Let's get to it: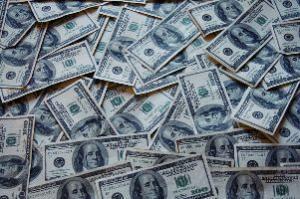 In Braintree, Massachusetts,
somebody has been stealing from the police evidence room, according to an audit released Wednesday
. The audit found that the Braintree Police Department is missing nearly 5,000 pieces of drug evidence, 60 guns, 4,700 pieces of property evidence, and $407,000 in seized cash are missing. Some drug evidence bags were torn open and emptied, while others had the drugs replaced with other substances. Two of the missing guns were found at the home of Officer Susan Zopatti, who was in charge of the evidence room. She killed herself in May after being interviewed as part of the audit. At least six drug cases have been dropped, and more are likely to follow.
In Bay St. Louis, Mississippi, the police chief shot and killed himself last Thursday after being relieved of duty during an investigation into the department's handling of asset forfeiture funds. Chief Mike De Nardo was being escorted by two deputies out of the police station when he shot himself in the chest.
In Eugene, Oregon, a former Deschutes County sheriff's captain was sentenced last Thursday to five years in federal prison for stealing more than $205,000 from drug buy funds and money seized in drug busts. Scott Beard repeatedly stole funds over a two-year period and laundered them using the bank account of his mistress, whom he treated to a lavish lifestyle. He copped to two counts of theft and two counts of money laundering in May, and was taken into custody upon sentencing.
In Columbus, Ohio, a former Reynoldsburg police officer was sentenced last Friday to 33 months in federal prison for falsifying search warrants in drug cases and stealing $150,000 in property and cash. Shane Mauger had worked with Reynoldsburg Detective Tye Downard, who hung himself in his jail cell after being arrested for using his connections to sell drugs, including drugs stolen from the evidence room. Both were members of the Franklin County Drug Task Force, and at least 15 felony drug cases have been dropped because they lied on search warrant applications. Mauger pleaded guilty in May to conspiracy to deprive persons of the civil rights and theft.