The California legalization campaign heats up, the Massachusetts legalization campaign is sitting pretty with lots of cash, a North Carolina town becomes the first in the South to adopt Law Enforcement Assisted Diversion (LEAD) for drug users, and more.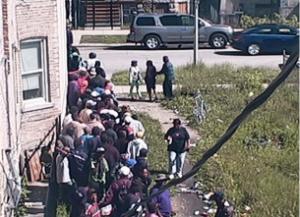 Marijuana Policy
California Legalization Supporters File Complaint Against Opposition Committee. Diane Goldstein, one of the proponents for the Prop 64 legalization initiative, filed a complaint last Friday against Smart Approaches to Marijuana Action, the lobbying and campaign arm of the prohibitionist Project SAM. The complaint claims the committee misreported donations, failed to file contribution reports, and left some contribution reports incomplete, including one for Pennsylvania millionaire Julie Schauer, who gave $1.3 million the opposition.
California Highway Patrol Says It Is Neutral on Legalization Initiative. The state Highway Patrol last Friday clarified that it has not taken a position on the Prop 64 legalization initiative. The move comes after the head of the California Association of Highway Patrolmen criticized the measure for not setting a legal driving limit for the amount of THC in drivers' blood. CHP provided technical assistance to the measure's authors and is involved in implementing medical marijuana regulations signed into law last year.
Massachusetts Legalization Initiative Getting Big Bucks Backing. Supporters of the Question 4 legalization initiative have taken in more than $2.4 million since January, most of it from the New Approach PAC, a group based in Washington, DC, that is led by Graham Boyd. Groups opposing Question 4 have only raised less than $400,000, giving supporters a six-to-one funding advantage.
Heroin and Prescription Opioids
Report Names Chicago's West Side as "Epicenter" of State's Heroin Crisis. A new report from Roosevelt University, Hidden in Plain Sight, examines heroin arrests, hospitalizations, and deaths on the city's West Side and finds that the area accounts for one out of four hospitalizations for overdoses in the entire state. The response to rising heroin use has focused on enforcement, not treatment, said report coauthor Kathy Kane Willis. "Incarceration or arrest is an extremely ineffective and expensive way to treat a health crisis like this. We cannot arrest our way out of this problem," she said. In response to the report, state Rep. La Shawn K. Ford (D-Chicago) has launched the West Side Heroin Task Force to help find evidence-based solutions to the problem.
Law Enforcement
Fayetteville, NC, Starts First Law Enforcement Assisted Diversion (LEAD) Program in the South. This month the Fayetteville Police Department and a number of partners, including the North Carolina Harm Reduction Coalition (NCHRC), are launching a new program to divert low-level drug and sex work (prostitution) offenders to treatment instead of jail. Currently, Fayetteville faces one of the highest rates of opioid abuse in the nation. Last year alone over 500 people were arrested for drug possession in the city. Under the new law enforcement assisted diversion program (LEAD) launched this month, police officers will be able to divert eligible citizens (people with under 4 grams of drugs, no violent record, etc) to treatment providers and social services instead of funneling them through the criminal justice system, where often the cases are thrown out or people serve minimal jail time and wind up back on the streets.
International
Rampant Meth Use is Driving Asia's Drug War. The Philippines isn't the only country in the region waging a deadly "war on drugs." In Thailand and Myanmar, drug users are sentenced to long prison terms, while Indonesia has declared a "narcotics emergency" and resumed the execution of drug convicts. But that tough response is only likely to make things worse, experts said.