On his way out of office, President Obama makes his most pro-legalization remarks yet, the FDA gives a green light for Phase 3 MDMA clinical trials, Bolivia ignores UN anti-drug treaties and signs an agreement to export coca to Ecuador, and more.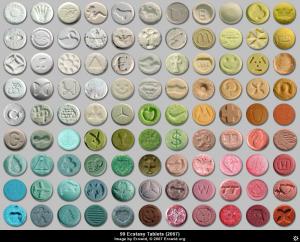 Marijuana Policy
Obama Says Marijuana Should Be Treated Like Cigarettes and Alcohol. In a new interview with Rolling Stone, President Obama said marijuana should be treated as a public health matter and regulated like cigarettes and alcohol. "I am not somebody who believes that legalization is a panacea. But I do believe that treating this as a public-health issue, the same way we do with cigarettes or alcohol, is the much smarter way to deal with it." Obama added that: "In light of these referenda passing, including in California, I've already said... that it is untenable over the long term for the Justice Department or the DEA to be enforcing a patchwork of laws, where something that's legal in one state could get you a 20-year prison sentence in another. So this is a debate that is now ripe, much in the same way that we ended up making progress on same-sex marriage. There's something to this whole states being laboratories of democracy and an evolutionary approach. You now have about a fifth of the country where this is legal."
Kratom
Researchers Suggest Kratom Could Have Benefits as Opioid Alternative. A special report published Monday in The Journal of the American Osteopathic Association says a proposed DEA ban on kratom would stifle scientific understanding of the herb's chemical components and pharmaceutical properties. The researchers also say that both anecdotal evidence and scientific research suggest kratom may be safer and less addictive than opioids. "There's no question kratom compounds have complex and potential useful pharmacologic activities and they produce chemically different actions from opioids," said author Walter Prozialeck, chairman of the Department of Pharmacology at Midwestern University Chicago College of Osteopathic Medicine. "Kratom doesn't produce an intense euphoria and, even at very high doses, it doesn't depress respiration, which could make it safer for users."
MDMA
FDA Approves Phase 3 Clinical Trials of MDMA for PTSD. The Food and Drug Administration has given permission for large-scale Phase 3 clinical trials of MDMA to treat PTSD, the final step before possible approval of Ecstasy as a prescription drug. The move comes after the Multidisciplinary Association for Psychedelic Studies (MAPS) sponsored six Phase 2 studies with 130 PTSD patients. MAPS is also funding this current research.
Drug Testing
Michigan Pilot Welfare Drug Testing Program Comes Up With Squat. A pilot program to submit welfare recipients to drug abuse screening found only one person identified as needing a drug test out of 443 people screened -- and that person had his case closed before he submitted a drug test. The screening for drug abuse identified 27 people as possibly needing a drug test, but ten were already getting drug treatment, three had their cases closed for other reasons, and 14 others were cleared after screening. The tests themselves cost the state $700, but the main costs undoubtedly were from "increased staffing, administrative costs, administrative hearings, and program changes to the electronic benefits application system."
International
Bolivia to Ignore UN Ban, Begin Coca Exports to Ecuador. Bolivia and Ecuador have signed an agreement to export legal Bolivian coca products to the Ecuadorian market. The UN Single Convention on Narcotic Drugs bans the export of coca because it contains the cocaine alkaloid, but neither Bolivia nor Ecuador appear to care.