A Pennsylvania DARE officer didn't heed his own lessons, a Florida cop fell for a money-laundering come-on, and more. Let's get to it: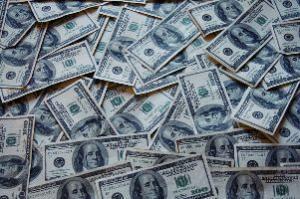 In Center Township, Pennsylvania,
a Beaver County DARE officer was arrested November 10
for allegedly stealing drugs and cash from the evidence room for more than a year. Jeffrey Stone went down after he raised suspicions by appearing to be under the influence of drugs at work, and a state police investigation found that drugs and cash had been removed from evidence bags and replaced with filler. Drugs including heroin, fentanyl, and cocaine were missing, as well as cash. Stone had been the primary custodian of the evidence room for 16 years and had received an award as the department's DARE officer. He is charged with unlawful taking, receiving stolen property, tampering with or fabricating physical evidence and obstructing the administration of law.
In Plainfield, Indiana, a Plainfield Correctional Facility guard was arrested last Monday after he admitted smuggling drugs into the prison. Officer Joshua Kirk went down after investigators found a gram of meth on him as he arrived at work. They later found bags of tobacco and synthetic cannabinoids in his vehicle, as well as 79 more grams of fake weed and another pound of loose tobacco. Kirk is charged with trafficking with an offender, dealing in synthetic marijuana, and dealing in methamphetamine, all felonies.
In Jacksonville, Florida, a former Jacksonville Sheriff's officer was found guilty last Tuesday of participating in a money laundering scheme for an undercover officer posing as a drug dealer. Michael Rounsville, 48, accepted $42,000 in cash after he agreed to launder $200,000. Rounsville then ran the names of FBI agents through police databases for the man he thought was a drug dealer. He was convicted by a federal jury of accessing a law enforcement database without authorization for financial gain and in furtherance of a money laundering scheme. He's looking at up to five years in prison.