Marijuana, marijuana, marijuana. The news today is almost all about marijuana, plus an asset forfeiture bill pre-filed in Texas.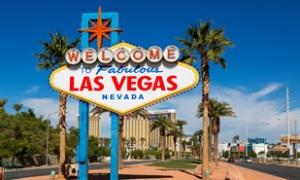 Marijuana
Maine Recount to Proceed. Opponents of the Question 1 legalization initiative, which won by around 4,000 votes (less than 1% of the total votes cast), have handed in petitions seeking a recount. Now, state officials must verify that at least 100 signatures on the petition came from registered voters who voted in the November 8 election. Once that hurdle is passed, the actual recount will begin. The recount will cost Maine taxpayers about $250,000. "With thousands of votes in the margin, the recount is not going to be successful," said Yes on 1 campaign spokesperson Alysia Melnick, "and it's unfortunate the opposition would go against the will of the people and use taxpayer dollars for a recount that will not change the outcome."
New Mexico Democrats Eye Legalization Bills Next Year. Democrats now control the state legislature, and they are vowing to introduce new legalization bills despite the opposition of Republican Gov. Susana Martinez. Rep. Bill McCamley (D-Mesilla Park) has filed a legalization bill the last two years, and says he will do it again next year. "It's not an academic exercise anymore," he said. And Sen. Jerry Ortiz y Pino (D-Albuquerque) also says he will be introducing a constitutional amendment that would take the issue to a popular vote.
Rhode Island Governor Ponders Legalization in Wake of Election Victories. Gov. Gina Raimundo (D) said Tuesday she's ready to more seriously consider legalization after voters in neighboring Massachusetts approved it last week. Democrats control both houses of the legislature, and both House Speaker Thomas Mattiello and Senate Majority Leader Dominick Ruggerio say they are ready to take up legalization bills.
Tennessee Attorney General Says Municipal Decriminalization Measures Not Enforceable. The state's two largest cities, Memphis and Nashville, have both passed decriminalization ordinances this year, but in an opinion issued Wednesday, state Attorney General Herbert Slatery ruled that the measures are unenforceable because there are pre-empted by state laws that continue to make pot possession a criminal offense. "A municipal ordinance that attempts to regulate a field that is regulated by state statute cannot stand if it is contradictory to state law," he wrote.
Las Vegas Prosecutors Announce End to Small-Time Pot Prosecutions. Prosecutors in Clark County, where Las Vegas is located, say they will now quit pursuing charges against people caught with small amounts of marijuana and won't file any new charges for pot possession. Prosecutors in the city of Las Vegas say the same thing. The moves comes in the wake of last week's victory for the Question 2 legalization initiative.
Asset Forfeiture
Texas Asset Forfeiture Reform Bill Filed. State Sen. Juan "Chuy" Hinojosa has pre-filed a bill for the session beginning in January that seeks to raise the burden of proof in asset forfeiture proceedings. The measure, Senate Bill 156, would raise the burden of proof from "a preponderance of the evidence" to "clear and convincing evidence."