Medical marijuana went four for four on Election Day, the feds give up on trying to shut down the Berkeley Patients Group, and more.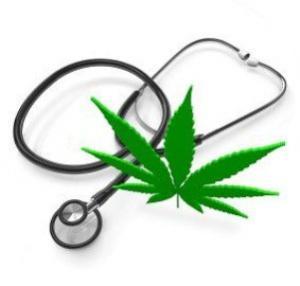 National
On Monday, a new report called marijuana a "promising option" for dealing with opioid addiction. A new report from the National Cannabis Industry Association finds that increasing legal access to marijuana can be a potent weapon in the fight against opioid addiction. The report finds significant progress in reducing addiction and overdose deaths in states that have legalized it.
Arkansas
Last Thursday, the state Supreme Court rejected a bid to reinstate a medical marijuana initiative. The state's high court Thursday denied a petition for a rehearing on its decision to disqualify Issue 7. Another medical marijuana initiative, Issue 6, remains on the ballot.
On Tuesday, Arkansas voters approved Issue 6.
California
Last Monday, the feds gave up on trying to shut down Berkeley's flagship dispensary. The Justice Department has given up on its efforts to shut down the Berkeley Patients Group. The three-year effort came to an end Monday, when federal prosecutors in San Francisco filed a motion to dismiss their civil forfeiture case against the dispensary. City officials had supported the dispensary in its battle with then-US Attorney Melinda Haag. The move is the latest sign the federal government is winding down efforts to go after marijuana businesses in states where they are legal.
District of Columbia
Last Thursday, the DC council approved letting out of state patients purchase medical marijuana. The council has approved a measure to let medical marijuana users from other states use their registration cards to purchase their medicine in the District. The vote was unanimous.
Florida
On Tuesday, the Amendment 2 medical marijuana initiative passed with 71% of the vote.
Montana
On Tuesday, the I-182 medical marijuana initiative passed with 57% of the vote.
New Mexico
Last Friday, a panel voted to allow medical marijuana for "opiate use disorder." A state advisory board that makes recommendations to the Health Department on New Mexico's Medical Cannabis Program voted 5-1 in favor of adding "opiate use disorder" to the list of conditions that qualify. Now, it's up to incoming Health Secretary Lynn Gallagher to accept or deny the recommendation. Such a move could add thousands of new patients to the state's rapidly expanding medical marijuana program.
North Dakota
Last Friday, the medical marijuana initiative campaign got a nice cash boost. North Dakota for Compassionate Care, the group behind the Measure 5 medical marijuana initiative has received an unexpected last-minute donation of $15,000 from Drug Policy Action, the lobbying and campaign arm of the Drug Policy Alliance. The group will use the money for a final advertising push to get their message out to voters ahead of next week's elections.
On Tuesday, Measure 5 passed with 64% of the vote.
[For extensive information about the medical marijuana debate, presented in a neutral format, visit MedicalMarijuana.ProCon.org.]