It's just about all pot legalization and medical marijuana initiatives today--oh, and Ghana is moving toward drug decriminalization.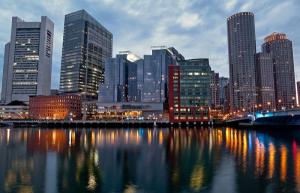 Marijuana Policy
Another New National Poll Has a Solid Majority for Marijuana Legalization. A new American Values Survey conducted by the Public Religion Research Institute finds that 63% of Americans 18 and over favor freeing the weed. Only three years ago, the survey had support for legalization at only 45%. The poll is in line with other recent national opinion polls that show solid majorities for marijuana legalization.
Former DEA Heads Ask California Governor to Take Stand Against Legalization. Gov. Jerry Brown (D) has yet to take a position on the Prop 64 legalization initiative, and now five former DEA heads are urging him to come out against it. They cited alleged problems with drugged driving and use by teens in Colorado. "Let us at least see if these negative trends continue before taking this plunge," the letter said. "This means that Californians, many of whom will listen to you, should vote against Prop 64. Is it wise social policy to adopt a measure that will substantially increase the numbers of marijuana users, including our youth? The letter was signed by former DEA administrators Robert C. Bonner, Jack Lawn, Karen Tandy, Peter Bensinger and Michele Leonhart.
New Massachusetts Poll Has Legalization With Wide Lead. A new poll from the Western New England University Polling Institute has the Question 4 legalization initiative winning handily with 61% of the vote. Only 34% were opposed. The "yes" vote is up nine points from the group's previous poll at the end of September. The measure had a whopping 81% support among voters under age 40.
Medical Marijuana
Arkansas Supreme Court Rejects Bid to Reinstate Initiative; One Still Remains on the Ballot. The state's high court Thursday denied a petition for a rehearing on its decision to disqualify Issue 7. Another medical marijuana initiative, Issue 6, remains on the ballot.
North Dakota Initiative Campaign Gets Last Minute Cash. North Dakota for Compassionate Care, the group behind the Measure 5 medical marijuana initiative has received an unexpected last-minute donation of $15,000 from Drug Policy Action, the lobbying and campaign arm of the Drug Policy Alliance. The group will use the money for a final advertising push to get their message out to voters ahead of next week's elections.
International
Ghana Moving Toward Drug Decriminalization. The country is moving to decriminalize drug use as a means of better managing addiction, Deputy Interior Minister James Agalga said Thursday. Under a bill moving through parliament, users would receive clinical care and treatment instead of prosecution and incarceration. "Those who are addicted and under normal circumstances ought to be treated as patients who need care in the hospital," he explained.