It's all marijuana news today: the news from California is good on a couple of fronts, so is the news from the Pentagon and the District of Columbia.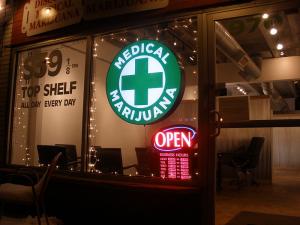 Marijuana Policy
US Military May Ease Up on Marijuana Use By Recruits. Defense Secretary Ash Carter said Tuesday that the Pentagon is undertaking a wide-ranging review of recruiting standards and practices to ensure they are not "unnecessarily restrictive," including a review of rules governing past marijuana use by recruits. Under current policy, a potential recruit can be rejected for testing positive for pot or admitting past habitual marijuana use.
Latest California Poll Has Legalization Initiative Winning Comfortably. In line with all other recent polls, a new USC Dornsife/Los Angeles Times poll has the Prop 64 initiative winning with 58% of the vote. Support was strongest among voters under 30, 74% of whom said they were voting for the initiative. "The electorate has gotten younger and more demographically diverse," said Dan Schnur, director of the poll, reflecting on differences with 2010, when a legalization initiative lost by six points. "The change over the last six years has been more cultural than political. Society feels differently about marijuana legalization now than it did then."
Medical Marijuana
Arkansas Poll Shows Tight Race for Medical Marijuana Initiative. A new University of Arkansas poll shows voters evenly split on the Issue 6 medical marijuana initiative. The poll of likely voters has 49% in favor, with 47% opposed. The poll was conducted before a competing initiative, Issue 7, was disqualified from the ballot by the Supreme Court. Support was similar for Issue 7, with 48% in favor and 45% opposed. Issue 7 will remain on the ballot, but votes for and against it will not be counted.
DC Council Okays Letting Out-of-State Patients Purchase Medical Marijuana. The council has approved a measure to let medical marijuana users from other states use their registration cards to purchase their medicine in the District. The vote was unanimous.
Feds Give Up on Trying to Shut Down Flagship Berkeley Dispensary. The Justice Department has given up on its efforts to shut down the Berkeley Patients Group. The three-year effort came to an end Monday, when federal prosecutors in San Francisco filed a motion to dismiss their civil forfeiture case against the dispensary. City officials had supported the dispensary in its battle with then-US Attorney Melinda Haag. The move is the latest sign the federal government is winding down efforts to go after marijuana businesses in states where they are legal.