This article was produced in collaboration with AlterNet and first appeared here.
Marijuana legalization will be on the Maine ballot in November. The final obstacle to a popular vote was removed last Friday, when state legislators punted on their chance to act on the citizen legalization initiative, opting instead to send the question to the voters instead.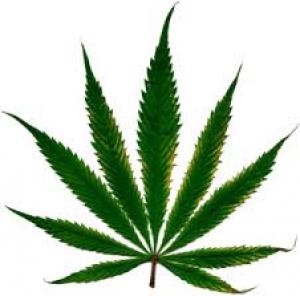 Earlier, the
Campaign to Regulate Marijuana Like Alcohol
, which organized the state's
legalization initiative
had to go to the courts to force recalcitrant state officials to recognize the validity of thousands of challenged voter petition signatures. The campaign had handed in roughly 100,000 signatures and only needed 61,000 valid voter signatures.
But Maine Secretary of State Matt Dunlap threw out nearly half of the signatures for various reasons, including some 17,000 that he rejected because he said the notary's signature on the petition forms did not match his signature on file. The campaign appealed to the courts, and three weeks ago, a state court ordered Dunlap to review the signatures again.
Last Wednesday, Dunlap certified an additional 11,305 signatures, which was enough to put the initiative over the top. That was followed by the legislative votes last Friday, which cleared the way for voters to make the call themselves in November.
The legalization initiative is likely to win. The most recent poll has support for legalization at 54%, and voters in Portland, the state's largest city, and South Portland have already approved local initiatives to legalize the possession of small amounts of pot.
Maine now joins Nevada as states where marijuana legalization is on the ballot this fall. At least two other states, Arizona and California, should also see legalization initiatives qualify for the fall ballot, but those campaigns are still in the signature gathering phase. There is an outside chance that Michigan could qualify an initiative this year, too.
Meanwhile, the Vermont House is today grappling with a legalization bill. That bill has already passed the Senate, but the House has been divided, and it is not at all clear that the bill will survive the session. The Vermont bill is the best chance this year for marijuana to be legalized by a state legislature.
No state has yet legalized marijuana through the legislature. All four legalization states -- Alaska, Colorado, Oregon, and Washington -- and Washington, DC, legalized it through the initiative process. By year's end, there should be a couple more legalization states and possibly as many as five, but again, it will be the voters, not the politicians, leading the way.