Marijuana legalization in the states isn't pushing youth use up, April sets a pot sales record for Colorado, Ohio becomes the newest medical marijuana state, Canada's NDP wants decriminalization now, and more.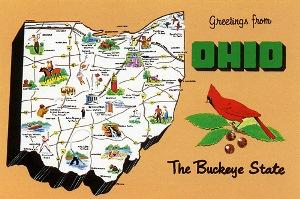 Marijuana Policy
National Survey Finds Dip in Teen Marijuana Use, Dispels Anti-Legalization Myth. The results of a federal survey released Thursday by the US Centers for Disease Control once again casts doubt on the idea that rolling back marijuana prohibition laws will lead to an increase in teen marijuana use. According to the biennial National Youth Risk Behavior Survey (YRBS), 21.7% of U.S. high school students reported using marijuana in the past 30 days, down from 23.4% in 2013 and 26.2% in 1997, the year California implemented the first state medical marijuana law. From 1996-2015, four states and DC adopted laws making marijuana legal for adult use and 23 states adopted laws making marijuana legal for medical use. The 2015 YRBS results are available online here.
Alaska Marijuana Regulators Approve First Licenses. The Marijuana Control Board last Thursday approved the first licenses for legal marijuana cultivation and testing operations. The first retail licenses are expected to be issued later this year.
Colorado Saw a Record Month for Weed Sales in April. According to the state Department of Revenue, April was the biggest month yet for legal weed, with sales of $117.4 million of buds, concentrates, and edibles sold. Of that, $76.6 million was for recreational sales.
Medical Marijuana
Ohio is the Newest Medical Marijuana State, But You Can't Smoke It. Gov. John Kasich (R) last Wednesday signed into law a medical marijuana bill that allows use of full plant material, but not in smokeable form. Under the new law, it should take up to two years for Ohioans to see the first medical marijuana dispensaries.
Asset Forfeiture
Federal Asset Forfeiture Reform Bill Filed. Last Thursday, Senate Judiciary Committee Chairman Charles Grassley (R-IA) and ranking member Patrick Leahy (D-VT) introduced the "Deterring Undue Enforcement by Protecting Rights of Citizens from Excessive Searches and Seizures Act," or DUE PROCESS Act. The bill would raise the standard of proof from a "preponderance of the evidence" to the much higher "clear and convincing" standard, shift the burden of proof from innocent owners to the government, and guarantee indigent defense for property owners. The bill has not yet been assigned a bill number.
New Jersey Asset Forfeiture Reporting Bill Advances. A bill that would require county prosecutors to produce annual reports on assets seized through civil forfeiture was approved unanimously by a Senate committee last Thursday and awaits a Senate floor vote. The bill would require prosecutors to report the nature of the crime involved and the status of money or property seized.
Drug Testing
Michigan Governor Signs Roadside Drug Testing Pilot Program Bill. Gov. Rick Snyder (R) has signed into law a bill that will allow state police to conduct a one-year pilot program to conduct roadside saliva drug testing on suspected drugged drivers. The program will be conducted in five counties by officers who have completed specialized training. The bill has been criticized by some lawmakers, who said the science is lacking when it comes to the impact of marijuana on driving.
International
Canada New Democrats Call for Pot Decriminalization Ahead of Legalization. The New Democrats have introduced a motion calling on the House of Commons to recognize the contradiction in continuing to give people criminal records for something the Liberal government should not be a crime. The motion calls for the immediate decriminalization of marijuana.
Dutch Cities Call Again for Regulated Marijuana Cultivation. In a vote at the meeting of the Association of Dutch Municipalities last week, nearly 90% supported a call on the government to allow experiments with regulated marijuana production. Under Dutch law, coffee shops call sell small amounts of marijuana to consumers, but there is no provision for legally supplying the coffee shops.
Israel Marijuana Decriminalization Bill Pulled… for Now. Member of the Knesset Sharren Haskel (Likud) has pulled her decriminalization bill after Public Security Minister Gilad Erdan agreed to form a special committee to examine marijuana policy. Erdan had opposed Haskel's bill, but the two agreed to form the committee to "examine enforcement policy towards personal use of cannabis without changing the existing social norms about cannabis and general drug use."
Moroccan Party Leaders Calls for Legalization of Hash Cafes. Ilyass El Omari, secretary general of the Authenticity and Modernity Party (PAM) said he supports allowing people in hash-growing regions "to be able to open cafes where they can legally sell cannabis to consumers in reasonable and specific amounts on a weekly basis." The PAM had previously called for decriminalization and regulated cultivation for medical uses, but El Omari is now taking it a step further.