Alaska's commercial marijuana regulations advance, so does a Kansas bill lowering pot penalties and a pair of Florida asset forfeiture reform bills, the Irish government ponders pill testing for nightclubs and festivals, a medical marijuana bill is filed in Mexico, and more.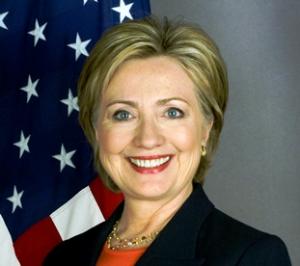 Marijuana Policy
Hillary Clinton Reiterates Support for Letting States Legalize Marijuana. In an interview Monday, the Democratic presidential contender restated her position that the federal government shouldn't interfere with state-level legalization. "I think that states are the laboratories of democracy, and four states have already taken action to legalize, and it will be important that other states and the federal government take account of how that's being done, what we learn from what they're doing,"said Clinton. "I think that the states moving forward is appropriate and I think the federal government has to move to make this more available for research that they can then distribute to interested people across our country."
Alaska Legal Marijuana Rules Advance, With Two Exceptions. The Marijuana Control Board's rules and regulations for commercial marijuana activity have been approved by the state Law Department, with two exceptions. The Law Department struck down a requirement for a national criminal history check, saying that authority must come from statute, not regulations, and it struck down marijuana testing requirements for rural growers. The Law Department said the Board's allowance of "alternative means of testing" for rural growers lacks standards. The Board said the legislature is already working on a fix for the background checks, but it doesn't yet have a fix for the rural grower issue.
Kansas Senate Panel Okays Lessening Pot Penalties, Legalizing CBC Cannabis Oil. The Senate Corrections and Juvenile Justice Committee Tuesday approved bills lessening marijuana possession penalties and allowing for the use of CBD cannabis oil for people with epilepsy. The bills now head for the Senate floor.
Virginia Decriminalization Bills Killed By House Committee. The House Courts of Justice Committee's Subcommittee on Criminal Law Monday voted down a pair of bills that would decriminalize marijuana possession in the Commonwealth.
New Orleans Ordinance Would Give Police Discretion to Ticket Marijuana Possessors. Currently, only first-time pot possession offenders are eligible for a summons instead of an arrest, but Councilwoman Susan Guidry is offering a measure that would allow police to only ticket pot possessors no many how many offenses they had. The measure is on the council's agenda today.
Medical Marijuana
California Senate Approves Bill to Slow Medical Marijuana Bans. The state Senate Monday approved Assembly Bill 21, designed to fix what lawmakers called a mistake in the state's comprehensive medical marijuana regulation laws. The bill had a paragraph that gave the state authority to license cultivation in localities that didn't have their own laws on the books by March 1, and many localities had responded by passing preemptive cultivation bans. The bill now goes to the Assembly.
Asset Forfeiture
Florida Asset Forfeiture Reform Bills Win Committee Vote. Two competing reform bills passed a Senate panel Tuesday. A bill from Sen. Aaron Bean (R-Fernandina Beach) would leave civil asset forfeiture intact, but increase oversight, while a bill from Sen. Jeff Brandes (R-St. Petersburg) would require a criminal conviction before seizure of assets. Law enforcement supports the first bill, but not the second. The committee passed both measures.
Drug Policy
Poll: New Hampshire Voters Support Drug Decriminalization. Two-thirds of state voters supported not arresting small-time drug possessors, but instead offering them counseling and treatment. And nearly three-quarters (73%) supporting doing away with mandatory minimum sentences for drug possession offenses.
International
Ireland Considering Pill Testing for Nightclubs, Festivals. In the wake of the drug-related death of a teenage clubber last week, Health Minister Leo Varadkar said the government is considering allowing pill testing kits for music venues. But he said that prevention is the first pillar in the department's approach to the problem.
Mexico Medical Marijuana Bill Coming. A senator from the Institutional Revolutionary Party (PRI) has proposed a bill to legalize medical marijuana and says she thinks it can pass by May. Sen. Cristina Diaz said she hoped the national debate on marijuana, which began this week, would help the bill progress.
(This article was prepared by StoptheDrugWar.org's lobbying arm, the Drug Reform Coordination Network, which also pays the cost of maintaining this web site. DRCNet Foundation takes no positions on candidates for public office, in compliance with section 501(c)(3) of the Internal Revenue Code, and does not pay for reporting that could be interpreted or misinterpreted as doing so.)