A handful of dispensaries open in New York, dispensary applications are now available in Hawaii, it looks like Florida will get another chance to vote for medical marijuana, and more.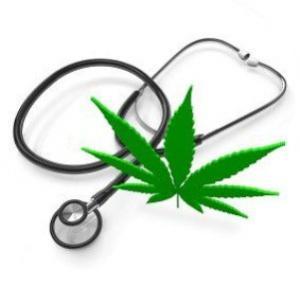 National
Last Friday, a federal court okayed firing an employee for medical marijuana use. A federal district court in New Mexico has held that an employer is not obligated to accommodate an employee's use of medical marijuana, even when the drug had been supplied to the employee by a state-legal medical marijuana program. The ruling came in the case of an AIDS patient whose job offer was yanked after he tested positive for marijuana metabolites during a pre-employment drug test. The court noted that marijuana remains illegal under federal law.
Arizona
As of Wednesday, Arizona GOP legislators are trying to chip away at medical marijuana access. Rep. Kelly Townsend (R-Mesa) has filed House Bill 2061, which would bar pregnant women from qualifying for the medical marijuana program, and Rep. Jay Lawrence (R-Scottsdale) has filed House Concurrent Resolution 2019, which removes homeopaths and naturopaths from the list doctors who can issue medical marijuana recommendations.
California
As of Wednesday, a fix was in the works for the state's medical marijuana regulation deadline. Legislators are working to fix a provision of the medical marijuana regulation law that requires localities to pass their own rules by March 1 or face loss of regulatory control to the state. The provision has caused a stampede of cities and counties seeking to get measures in place by that date, with most of them resorting to simple bans. The Senate Finance Committee last week passed a bill to remove the date.
Florida
Last Monday, the medical marijuana initiative campaign handed in signatures. United for Care, the group leading the campaign, handed in more than one million raw signatures to state officials. The group needs only 683,149 valid signatures to qualify for the November ballot. In 2014, United for Care's initiative failed even though it won 58% of the vote. Because it was a constitutional amendment, it needed 60% to pass.
Hawaii
Last Tuesday, dispensary applications became available online. Applications must be submitted online and will only be accepted during the application period of Jan. 12, 2016, 8:00am Hawaii Standard Time (HST) to Jan. 29, 2016, 4:30pm HST. Get the online application here. There's a $5,000 application fee. Read about dispensary license requirements here.
Missouri
On January 7, a medical marijuana initiative was approved for signature gathering. An initiative from New Approach Missouri has been approved for circulation by the secretary of state's office. The group is seeking 250,000 raw signatures to ensure it meets the requirement of 160,000 valid voter signatures to qualify for the ballot. The campaign estimates it will cost $800,000 for paid signature gathering and is trying to raise funds now.
New Hampshire
Last Friday, the state approved its first medical marijuana production facility. The Department of Health and Human Services said last Friday that it has approved the first of three locations to grow medical marijuana and started mailing out ID cards. Some 176 Granite Staters have qualified to use medical marijuana so far.
New York
On January 7, the state's first dispensaries opened for business. Eight dispensaries opened in the state, a slow start to a medical marijuana program in a state with nearly 20 million people. The state has authorized another 12 to open later this month.
Last Monday, the state failed to approve PTSD and other health conditions for medical marijuana use. The state Health Commissioner determined there is not yet enough evidence of effectiveness to approve the use of medical marijuana to treat PTSD, Alzheimer's disease, muscular dystrophy, dystonia, and rheumatoid arthritis. The commissioner can, however, add qualifying conditions at any time and will be meeting with specialists to evaluate new scientific evidence as it becomes available.
Ohio
Last Thursday, lawmakers formed a medical marijuana task force. Ohio House Republicans unveiled details on a new task force on medical marijuana. In November, voters rejected Issue 3, which would have included medical marijuana in a broader legalization initiative, but there is broad popular support for medical marijuana in the state. Recent public opinion polls show 85% support medical marijuana.
[For extensive information about the medical marijuana debate, presented in a neutral format, visit MedicalMarijuana.ProCon.org.]