C'mon cops -- how many times do we have to tell you? Don't rip off the department evidence room, don't peddle cocaine, don't smuggle drugs to prisoners, and especially, don't blow up your meth lab in the federal science lab you're supposed to be protecting. Let's get to it: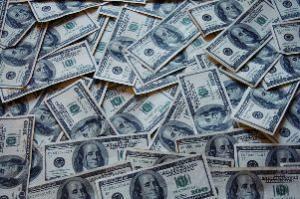 In Simpsonville, Kentucky,
a Simpsonville police officer was arrested January 7
in connection with the theft of thousands of dollars in cash, drugs, and guns from the police department. Officer Terry Putnam, 54, is charged with first degree burglary, theft by unlawful taking over $10,000, theft by unlawful taking of a firearm, first degree criminal mischief, theft by unlawful taking of a controlled substance, official misconduct and tampering with physical evidence. His haul included about $30,000 in cash, and an unknown quantity of drugs and handguns. At last report, he was in the Oldham County Jail.
In Green Bay, Wisconsin, a former Green Bay Correctional Institute guard was arrested last Friday on charges he delivered drugs and other contraband to inmates, sometimes in return for drugs for himself. Benjamin Griffin, 37, went down after a confidential informant told the Brown County Drug Task Force there were a half-dozen guards at the jail involved in drug trafficking, and Griffin was the first one they turned up. He is charged with delivering contraband to inmates.
In Springfield, Massachusetts, a former Springfield police officer was arrested last Monday on charges he stole $400,000 in cash from evidence envelopes related to drug investigations. Kevin Burnham, a decorated and well-respected officer who retired from the force in 2014 after 43 years, is accused of pocketing the cash multiple times between 2009 and 2014, sometimes replacing it with counterfeit money already in evidence. He faces multiple counts of larceny and is out on his own recognizance.
In Indianapolis, an Indianapolis Metropolitan Police officer was arrested last Tuesday along with two other people in an ongoing drug investigation. IMPD Officer Nikolaus Layton, 35, the son of a Marion County deputy sheriff, and the others are all charged with suspicion of dealing in cocaine, conspiracy to deal cocaine, dealing in a controlled substance and possession of cocaine.
In Brownsville, Texas, a US Border Patrol agent was indicted last Wednesday on capital murder charges in the beheading death of a Honduran national. Agent Joel Luna is allegedly tied to the Gulf Cartel and was arrested along with four accomplices. The case began in March, when fishermen found a headless body floating in the Gulf near South Padre Island. They later found more than a kilo of cocaine, $90,000 in cash, and Luna's Border Patrol badge in a safe at his mother-in-law's house.
In Pendleton, Indiana, a Pendleton jail guard was arrested last Thursday in a store parking lot as he picked up a package he planned to deliver to the jail for payment. News reports didn't say what was in the package, but jail guard Tyler Wells now faces charges of trafficking a controlled substance with an inmate.
In Greenfield, Indiana, a former Hendricks County sheriff's deputy was arrested last Thursday for providing security for a massive synthetic drug operation that stretched from China to Indiana. Jason Woods had previously been arrested in December 2014 in the case, but has now been hit with new charges, including corrupt business practices, dealing a synthetic drug, and four other felonies.
In Cherokee, Alabama, a part-time Cherokee police officer was arrested Monday after the police chief noticed evidence missing and reported it to the state Bureau of Investigation. Officer Nikki Inman is charged with theft of property, possession of a controlled substance, tampering with evidence, and writing a bad check. Williamson says more charges could come.
In Santa Fe, New Mexico, a former Santa Fe County Jail guard pleaded guilty last Monday to federal charges for smuggling Suboxone into the jail. Edward Owens, 21, admitted smuggled the prescription drug into the jail in exchange for $600. He copped to charges of conspiracy to distribute and possession of Suboxone. Under the terms of his plea agreement, he's looking at up to 10 years in federal prison.
In Houston, a former Houston police officer was convicted last Friday of helping a Mexican drug cartel traffic drugs. Noe Juarez, 47, helped drug runners by running license plate numbers, sharing police tactics, and supplying them with weapons and body armor. He was convicted of conspiracy to distribute cocaine and conspiracy to possess firearms in furtherance of a drug trafficking offense. He's looking at up to 30 years in federal prison.
In Greenbelt, Maryland, a former federal police officer was sentenced January 8 to nearly 3 ½ years in prison for trying to cook meth at a federal science lab. Christopher Bartley, whose efforts led to an explosion at the National Institute of Standards and Technology (NIST), had pleaded guilty in August to attempted manufacture of methamphetamine. During the sentencing hearing, his attorneys claimed he was making meth so he could better understand the drug and train other officers, but the judge didn't buy it.