Sleazoid LAPD cops get nailed on sex charges, an Ohio drug task force officer gets nailed and hangs himself, a Kentucky special deputy gets charged (again) in a drug trafficking scheme, and more. Let's get to it: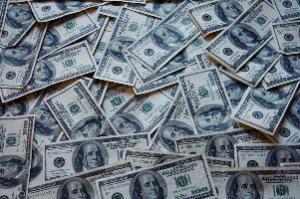 In Los Angeles,
two former LAPD officers were arrested last Wednesday
on charges they extorted sexual favors from four women they had arrested on drug charges. James Christopher Nichols and Luis Gustavo Valenzuela face multiple counts of forcible rape, rape under color of authority, oral copulation under color of authority, and oral copulation by force. The pair of officers had been investigated for "luring women into cars and forcing them to perform sex acts" in 2013, but that investigation only gained traction when multiple women came forward. They are now looking at up to life in prison.
In Delaware, Ohio, a former Reynoldsburg police officer was arrested last Thursday on charges he was peddling various drugs. Officer Tye Downard, 43, a veteran SWAT officer and member of the department's drug task force, was accused of making more than 20 drug deliveries to another person since October and was charged with possession with intent to distribute and distribution of a controlled substance. Early Monday morning, he committed suicide at the jail where he was being held.
In Louisville, Kentucky, a former Bullitt County special deputy was arrested last Friday as part of a bust of six people charged with distributing large amounts of cash and more than a ton of marijuana from Bullitt County. Chris Mattingly is accused of being the head of a drug cell that coordinated with a drug cartel operation in Riverside, California. He is charged with marijuana and methamphetamine distribution offenses, and he is also accused of plotting to kill a drug task force member investigating him. He was earlier indicted last October after being arrested with $237,000 in cash in California and has been in jail ever since.
In Tucson, Arizona, a former Customs and Border Patrol officer was sentenced last Wednesday to eight years in federal prison after pleading guilty to conspiring to smuggle marijuana and accepting bribes to let loads of pot through. Johnny Acosta was a port of entry inspector at the Douglas, Arizona, port of entry. He had attempted to flee to Mexico last October, but was caught by the FBI at the International Bridge in Nogales.