The former attorney general speaks out on rescheduling, Ohio polling looks good for a medical marijuana initiative this year, and medical marijuana is before several state legislatures, too.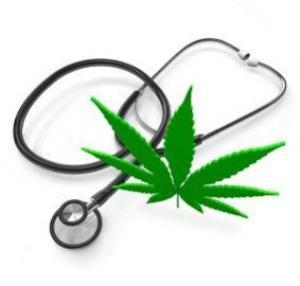 National
On Tuesday, former Attorney General Eric Holder said he now supports rescheduling marijuana. In an interview with PBS, Holder signaled newfound support for rescheduling and decriminalizing marijuana. It's not something he acted on while in office, but he now says: "I certainly think it ought to be rescheduled. You know, we treat marijuana in the same way we treat heroin now, and that clearly is not appropriate."
Arkansas
Last Wednesday, the attorney general approved a medical marijuana initiative. Attorney General Leslie Rutledge (R) has certified the popular name and title of the Arkansas Medical Marijuana Amendment of 2016. Now, initiative backers can begin the process of gathering some 85,000 valid voter signatures to qualify for the November ballot.
Connecticut
On Tuesday, legislators expanded qualifying conditions for the medical marijuana program. The legislature's regulation review committee Tuesday approved expanding the state's program by adding six new qualifying conditions: ALS, or Lou Gehrig's disease; ulcerative colitis; sickle cell disease; severe psoriasis and psoriatic arthritis; complex regional pain syndrome; and post-laminectomy syndrome with chronic radiculopathy, which is recurring back pain after surgery. No other approval is required since these were regulatory, not legislative, changes. The changes will go into effect in 30 days.
Georgia
On Monday, a CBD cannabis oil bill key cultivation provision was gutted. The House Judiciary Non-Civil Committee voted to cut a provision allowing for the in-state cultivation of marijuana for CBD cannabis oil production from House Bill 722, which was filed to allow for in-state cultivation. "I can't come before you today without saying how disappointed I am that we're not moving forward with cultivation in this bill," said bill sponsor Rep. Allen Peake (R-Macon). "That was the heart of the bill." Although the state approved CBD cannabis oil last year, there is no way for Georgia patients to legally procure their medicine.
Michigan
Last Thursday, Detroit's dispensary boom was facing a looming crackdown. The Motor City is now home to more than 200 dispensaries, but an ordinance that goes into effect March 1 is likely to put some of them out of business. The new ordinance insists that dispensaries must be at least a thousand feet from schools, parks, churches, libraries, and other dispensaries, and an unknown number are not going to be in compliance. Don't expect immediate raids, though; dispensary owners will have a chance to apply for licenses, and police said they would give dispensaries some time to comply before moving against them.
Ohio
On Monday, a new poll had a strong majority supporting a medical marijuana initiative. A new Public Policy Polling survey commissioned by the Marijuana Policy Project, which plans to put a medical marijuana constitutional amendment on the November ballot, has support for the notion at 74%, with only 22% opposed. This was not a generic question. The poll asked specifically if voters favored or opposed "making it a constitutional right for patients with terminal or debilitating medical conditions to possess and consume marijuana if their doctors recommend it."
South Dakota
Last Friday, a medical marijuana bill was amended into a CBD cannabis oil bill. A bill that would have allowed full-plant access for medical marijuana patients was passed by the Senate Health and Human Services Committee, but only after it was amended to only allow for the use of CBD cannabis oil. The measure is Senate Bill 171. The bill is expected to be heard on the Senate floor this week.
Utah
Last Friday, a CBD cannabis oil bill passed the Senate, and a medical marijuana bill remained alive. The Senate approved Senate Bill 89, which would allow for the use of CBD cannabis oil, but which patient advocates say does not go far enough. Meanwhile, Senate Bill 73, a full-fledged medical marijuana bill, that appeared doomed after the Mormon Church came out in opposition, remained alive and was picking up support. Patient advocates have threatened an initiative campaign if the bill does not pass.
On Monday, the Senate approved a the medical marijuana bill. The Senate Monday narrowly approved Senate Bill 73, which would allow patients to use marijuana in edible, extract, and oil form. The bill, sponsored by Sen. Mark Madsen (R-Saratoga Springs), overcome opposition from the Mormon Church.
West Virginia
On Tuesday, a medical marijuana bill was filed. A bipartisan group of Senate leaders has introduced a bill that would make medical marijuana legal. The bill, Senate Bill 640, is sponsored by Senate Minority Leader Jeffrey Kessler (D-Glen Dale), Senate Majority Leader Mitch Carmichael (R-Ripley), and three other senators. It has been referred to the Senate Committee on Health and Human Resources. The bill would allow qualifying patients to cultivate up to 12 mature plants and possess up to six ounces. It would also allow state-regulated dispensaries that would supply patients with medical marijuana.
[For extensive information about the medical marijuana debate, presented in a neutral format, visit MedicalMarijuana.ProCon.org.]