A massive bust of corrupt prison guards in Georgia, drug prosecutions halted over sleazy police tactics in Waco, a San Antonio cop gets his hand slapped for stealing from citizens, and more. Let's get to it: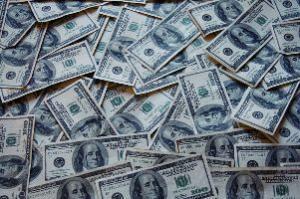 In Waco, Texas,
drug prosecutions were put on hold last Thursday
after a narcotics detective was accused of putting false information in a police report. Waco Police Detective David Starr allegedly made false claims in a report and an affidavit from Starr regarding a February 2015 drug case. The report claimed the bust resulted from "interdiction" operations conducted by the Waco Police, but Starr later admitted the bust arose from a confidential informant and that he was ordered to misleadingly word the reports. Now, the Texas Rangers are investigating and hundreds of drug cases are at risk. "Unfortunately, as a further result of this unacceptable conduct, I will be forced to dismiss certain cases while an investigation into this matter is conducted," the McLennan County prosecutor said.
In Atlanta, 46 current and former prison guards and staff were arrested by the FBI last Thursday as the result of a two-year undercover operation targeting "staggering corruption within Georgia Department of Corrections institutions," as federal prosecutors put it. Among those arrested were five members of an elite squad charged with targeting drug dealing in the prisons. The guards and staff are accused of smuggling liquor, drugs, cell phones and other contraband into the prisons, as well as facilitating drug deals involving multiple kilos of cocaine and meth on both sides of the prison walls.
In Boston, a Bridgewater state prison guard was arrested Tuesday after state police set up an undercover heroin deal. Stephen Lebreux, 40, sold heroin to undercover officers on multiple occasions while off-duty and not at the prison. He is charged with heroin trafficking.
In San Antonio, a San Antonio police officer was sentenced last Thursday to three years' probation for stealing marijuana, a rifle, and thousands in cash from a local couple. Officer Konrad Chatys had responded to a domestic dispute between the couple when he took the items. As he did so, he told them he was "letting them get away with too much already." Chatys must also pay restitution to the couple.