It's busy, busy, busy in legislatures across the land.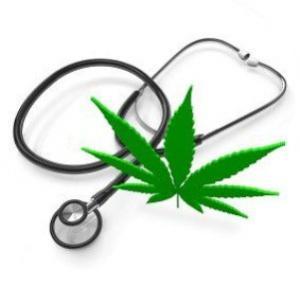 Arizona
On Tuesday,
state GOP lawmaker seeks to bar use of welfare EBT cards in dispensaries
. Rep. Kate Brophy (R-Phoenix) has filed a bill,
House Bill 2261
, that would add dispensaries to the list of locations where EBT cards that deliver cash cannot be used. Other banned locations include liquor stores, race tracks, casinos, and strip clubs. The bill got a hearing in the House Rules Committee, but was criticized by Rep. Randall Friese (D-Tucson), a physician. "I have a little trouble just saying you can get your prescription medications but not your medical marijuana," said Friese. "Medical marijuana is used for a variety of things that help people with chronic pain, glaucoma, anorexia, intractable nausea."
Hawaii
On Monday, state lawmakers were pondering a bill to allow outdoor and greenhouse grows. Under the state's medical marijuana law, the Department of Health has decided that all cultivation must take place in an enclosed structure, but lawmakers say that wasn't their intent, and they are preparing a bill that would clarify that medical marijuana could be grown in the open air, in greenhouses, or in shade houses.
Massachusetts
Last Friday, the stae doubled the amount of medical marijuana patients can purchase. The Department of Public Health last Friday more than doubled the amount of medicine patients can possess after regulators said laboratories can ensure the safety of the drug. Now, patients will be able to buy up to 10 ounces of medical marijuana every two months.
Missouri
On Monday, a medical marijuana bill got a House committee hearing. The House Emerging Issues Committee heard testimony Monday night on the Compassionate Care Act (House Bill 2213), which would allow up to 30 dispensaries and 30 cultivation operations statewide. The committee took no action and no further hearings are currently scheduled.
Oregon
On Tuesday, a bill to let pot shops sell tax-fee medical marijuana advanced. A joint legislative committee approved the bill that would allow recreational marijuana businesses to produce, process, and sell medical marijuana products. Senate Bill 1511 now heads for a Senate floor vote.
Utah
On Tuesday, frustrated patients said they would resort to a ballot initiative to get medical marijuana. Last week, the LDS Church came out against Senate Bill 73, a full-fledged medical marijuana bill, severely damaging its prospects in the legislature. That has prompted patient advocates to announce today that they plan to pursue a medical marijuana initiative. They will face a ticking clock: They have less than 60 days to gather 101,744 valid voter signatures to qualify for the November ballot.
On Wednesday,a new poll found nearly two-thirds support medical marijuana. Some 64% of Utahns support medical marijuana, up from 61% just two months ago, according to a new Utah Policy poll. The poll comes as progress on a full-blown medical marijuana bill in the legislature appears blocked and as patient activists say they are about to embark on an initiative campaign to get around legislative inaction.
Virginia
On Monday, a CBD cannabis oil bill advanced. In a last-minute reprieve, the Senate Courts of Justice Committee Monday night approved a bill that would allow state residents to more easily obtain CBD cannabis oils to treat epilepsy. The state last year approved a CBD cannabis oil bill, but it has no provisions for legally obtaining the medicine. The bill still awaits floor votes in both the House and the Senate.
[For extensive information about the medical marijuana debate, presented in a neutral format, visit MedicalMarijuana.ProCon.org.]