New England marijuana policy is in flux, as Massachusetts legalizes it, Connecticut's governor disses it, and a key New Hampshire politician says "let's do it," the DEA clarifies that CBD cannabis oils are still illegal under federal law, and more.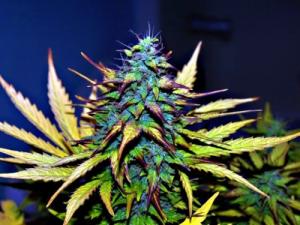 Marijuana Policy
Connecticut Governor Doesn't Want to Legalize It. Stopping just short of saying he would veto a legalization bill, Gov. Dannel Malloy (D) said Thursday the legislature shouldn't waste its time on considering the issue. "First of all, I think it's a mistake what Massachusetts has done and other states have done,'' Malloy told reporters in Hartford. "I think we should hit the pause button and watch how it works in the region... I think it's a mistake.''
Massachusetts Legalization Now in Effect. State officials have certified the results of the November 8 election, and that means Bay State residents can now legally possess up to an ounce of pot in public and 10 ounces at home, and they can start growing up to six pot plants per person, with a limit of 12 per house. Marijuana retail and related businesses will not be licensed, though, until January 2018 -- if there are no delays.
New Hampshire Democratic Leader Says It's Time to Create a Path to Legalization. State Sen. Jeff Woodburn (D-Dalton), the Senate Minority Leader, said Wednesday he plans to file a marijuana legalization bill. "I think it's important New Hampshire recognize what's going on around us, but also listen to what the people are asking for. It's important -- I'm a civics teacher by background -- that we have a legitimate government. That means the people have been asking in overwhelming surveys that they support marijuana being legalized and it's important that our elected officials listen to and respond to their desires," he said. New Hampshire is the only New England state that has not even decriminalized possession.
Medical Marijuana
DEA Clarifies That, Yes, It Still Considers CBD to Be Illegal. The DEA Wednesday added a new code for marijuana extracts, including low-THC CBD cannabis oils, in the Federal Register. The code defines marijuana extracts as "an extract containing one or more cannabinoids that has been derived from any plant of the genus Cannabis, other than the separated resin (whether crude or purified) obtained from the plant." That means that marijuana extracts, even those derived from low-THC industrial hemp, are considered marijuana and are placed under Schedule I of the Controlled Substances Act.
Maine Governor Says State Should "Get Rid Of" Medical Marijuana After Legalization. Tea Party Republican Gov. Paul LePage called for an end to the state's medical marijuana program Thursday. "If you've got recreational marijuana, it's over the counter," he said. "Why do we need medical marijuana?" But initiative backers said the intent of the legalization initiative was to respect medical marijuana and have "dual programs running side by side."
Tennessee Republicans Roll Out Medical Marijuana Bill. State Sen. Steve Dickerson (R-Nashville) and state Rep. Jeremy Faison (R-Cosby) held a press conference Wednesday to introduce their "conservative proposal" to allow for the use of medical marijuana. Their draft bill would set a limit of 50 grow houses statewide, with each allowed to operate one on-site and two storefront dispensaries. It appears to make no provision for patient or caregiver grows. And it limits medical marijuana eligibility to a small list of specified conditions, including cancer, HIV/AIDS, ALS, PTSD, and Alzheimer's.