A bipartisan effort to goose federal marijuana reforms is underway, a bill that would establish a hemispheric drug policy review heads for the president's desk, the Israeli anti-drug body makes a surprise move, and more.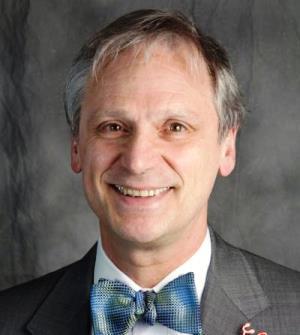 Marijuana Policy
Congressional Cannabis Caucus Created. Reps. Dana Rohrabacher (R-CA) and Earl Blumenauer (D-OR) have announced the formation of a congressional cannabis caucus to speed the passage of federal marijuana reform legislation. Another Republican, Rep. Thomas Massie (R-KY) will likely emerge as a spokesman for the caucus, which will begin meeting next month.
Drug Policy
Congress Passes Bill to Reassess Hemispheric Drug Policy. The Western Hemisphere Drug Policy Commission Act (HR1812) has passed the Congress and now heads to the president's desk. The bill sponsored by Rep. Elliot Engel (D-NY) was folded into the State Department appropriations bill. "Over the last few decades, we've spent billions and billions of taxpayer dollars on counter-narcotics programs in Latin America and the Caribbean," said Engel. "The Western Hemisphere Drug Policy Commission will force us to take a fresh look at our drug policy and make sure we have the best strategy moving forward. We need to have an honest assessment of what has worked and what has failed as we consider how to spend our counter-narcotics dollars in the future. With heroin use on the rise here at home, our children deserve no less than a fair evaluation of our drug policy."
Study Slams Virginia Drivers' License Suspensions for Drug Convictions. Under a law dubbed "a relic of the drug war," some 38,000 Virginians lose their driving privileges each year, not for traffic offenses, but for any drug conviction, including the possession of small amounts of marijuana. A new study from the Prison Policy Initiative contends that the law is counterproductive, threatens public safety, and unnecessarily burdens low income offenders by limiting their ability to get or keep a job, pay fines, and cover expenses like child support.
International
Colombia President Accepts Nobel Peace Prize, Slams Drug War. President Juan Manuel Santos was awarded the prize for his critical role in overseeing lengthy peace negotiations with FARC rebels that have now resulted in an accord ending the world's longest-running civil war. In his acceptance speech Saturday, he reiterated his call for a "rethink" of the war on drugs, saying "Colombia has been the country that has paid the highest costs in deaths and sacrifices. He also suggested that changing policies in the US make it unreasonable to prosecute the drug war in Colombia. "It makes no sense to imprison a peasant who grows marijuana, when nowadays, for example, its cultivation and use are legal in eight states of the United States," he said.
Israel's Anti-Drug Body Reverses Itself, Calls for Drug Decriminalization. In a surprise move, the Israel Anti-Drug Authority told the Knesset's Special Committee on Drug and Alcohol Abuse that it supports the "Portugal model," where drug use and possession is decriminalized and treated as a public health issue and called for the decriminalization of up to 25 grams of marijuana. Reform foe Public Security Minister Gilad Erdan is expected to object strenuously.