When police in Charlotte, North Carolina, shot and killed Keith Lamont Scott in September in an incident that began when they spotting him rolling a joint in his car, the city was shaken by angry protests. Part of it was that he was another black man gunned down by police; part of it was undoubtedly because video taken by Scott's wife as her husband was killed went viral.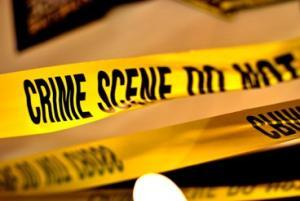 Most drug war-related deaths don't get so much attention, but they happen with depressing regularity. The
Drug War Chronicle
has been
tallying them since 2011
, and throughout that period, drug war deaths have remained fairly constant, averaging about one a week throughout that period.
The good news is that this year it looks like we're not going to reach that one a week threshold. The bad news is we're still going to get close. With less than a month to go, the Chronicle's tally this year has reached 45.
Here are the seven people killed by police enforcing drug laws since the Scott killing. At least three of them were killed as they attempted to flee police in their vehicles, including one where a bystander video shows police opening fire after he posed no obvious immediate danger to police.
On September 27 in Phoenix, Arizona, a Phoenix police officer shot and wounded John Ethan Carpenter, 26, who died of his wounds a week later. Police were tailing Carpenter as part of a drug investigation and had arranged a drug deal with him. He pulled up to a convenience store parking lot next to an undercover cop who was part of the investigation, and other officers then blocked his vehicle in with a marked police cruiser. When officers approached on foot, Carpenter reportedly pulled a hand gun and pointed it at them. When they retreated, he put his vehicle in reverse, ramming the police cruiser, and the undercover narc then "feared for the safety of his fellow officers" and opened fire. Drugs were found in the vehicle. Carpentier had previously done prison time for aggravated assault and drug paraphernalia (!?).
On October 19, in Willoughby, Ohio, a Willoughby police officer shot and killed Frank Sandor, 38, as he attempted to speed away from two officers questioning him in the parking lot of a Lowe's Home Improvement store. Sandor was wanted on drugs and escape warrants and first gave officers false information when they stopped him, then put his vehicle in reverse, striking a police motorcycle parked behind him before driving off. A YouTube video posted shortly after the incident shows the motorcycle officer shooting three times at Sandor's vehicle as it fled -- after the officer was no longer in any immediate danger. That video showed the officer limping after he fired the shots. Sandor's vehicle rolled to a halt a few yards away. The Ohio Bureau of Investigation is conducting the investigation of the shooting.
On October 25, in Elkton, Maryland, state police attempting to serve a Delaware drugs and guns arrest warrant at a local motel shot and killed Brandon Jones and Chelsea Porter, both 25, when, instead of surrendering to the dozens of police surrounding the motel, they came out of their motel room with guns pointed at police. Jones came out first, refused demands to drop the weapon, and was shot. Then Porter did the same thing. The shooting will be investigated by Maryland State Police, as is protocol when any police action results in a death.
On November 3, in Salisbury, North Carolina, a member of the Salisbury Police's SWAT-style Special Response Team shot and killed Ferguson Laurent, 23, as the team executed a "no-knock" search warrant looking for drugs, guns, and stolen property. "One subject fired at least one shot at the officers," said an official statement from the department. "Officers returned fire and struck the subject who has since passed away at the hospital." The officer who shot Laurent was identified as K. Boehm. Boehm shot and killed another suspect in 2008; that killing was found to be justified. Word of the killing spread rapidly and a "tense" crowd gathered at the scene, leading Police Chief Jerry Stokes to warn that while people had a First Amendment right to protest, "if you start becoming violent and damaging property, then that is the problem." The State Bureau of Investigation is investigating the shooting.
On November 15, in Webster, Texas, members of the nearby Alvin Police Department Street Crimes Unit shot and killed Robert Daffern, 37, after locating the wanted drug felon at a motel. Police said they approached Daffern, but that he didn't comply with commands to surrender and instead brandished a pistol and aimed at one of the officers. The Alvin Police investigators then fired several rounds, leaving Daffern dead at the scene. Police found a second pistol in his pocket, and a "significant amount" of drugs and cash. The incident is being investigated by the Webster Police Department and the Harris County District Attorney's office and will be reviewed by a grand jury.
On November 28, in Hickory, North Carolina, a Catawba County sheriff's deputy with the narcotics division shot and killed Irecas Valentine, 41, during a "narcotics investigation." The sheriff's office said "an altercation occurred involving the unidentified suspect's vehicle and an undercover deputy's vehicle" and "shots were then fired by at least one deputy." Valentine died after being transported to a local hospital. The State Bureau of Investigation is investigating the case.