The DEA approves a PTSD medical marijuana study, a Senate committee votes to rein in the DEA on medical marijuana, a Utah poll has very strong support for medical marijuana, and more.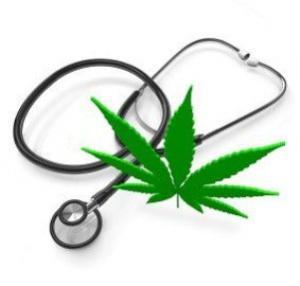 National
Last week, the Senate Appropriations Committee voted to prevent the DEA from undermining state medical marijuana laws. The committee voted 21-8 to approve an amendment offered by Senator Mikulski (D-MD) to protect state medical marijuana laws from federal interference by the Department of Justice and Drug Enforcement Administration. After decades of inactivity on marijuana reform, Congress has moved at lightning pace to advance marijuana reform in recent years. Last week the Senate Appropriations Committee voted to allow Veterans Administration doctors to recommend marijuana. The Committee approved similar amendments last year as well as an amendment to allow state-legalized marijuana businesses to access banks and other financial services. The Mikulski amendment is expected to pass the full Senate as well as the House. Similar amendments were passed by Congress last year and the year before.
Last week, DEA approved a Colorado-funded study on marijuana and PTSD. It's the first time the agency has given permission to use raw marijuana in a controlled clinical trial for PTSD. Enrollment in the study could begin as early as next month. The study is one of nine funded by historic grants from the Colorado Health Department, which are in turn funded by medical and legal marijuana fees and tax revenues.
Connecticut
Last week, the House approved medical marijuana for kids. The House voted overwhelmingly last week to expand the state's four-year-old medical marijuana program to include children. The bill also includes a provision to create a Board of Physicians to review requests for new ailments to be added the list of qualifying conditions, which currently lists 17 diseases or syndromes. The bill now goes to the state Senate.
Iowa
On Monday, a href="http://globegazette.com/news/iowa/gop-medical-cannabis-plan-voted-down/article_f665abe6-90a0-58d9-b756-fed6c88a88d8.html" target="_blank">a CBD medical marijuana expansion bill was killed. A Republican-backed bill to expand the number of ailments for which Iowans could use CBD cannabis oil was defeated in the House Monday. Democrats said the proposal did not go far enough, while some Republicans objected to any effort to legalize marijuana, medicinal or otherwise. The bill was defeated 61-36.
Montana
On Monday, the state Supreme Court delayed enforcement of its medical marijuana rollback. The state high court said it will delay enforcement of its February ruling dramatically rolling back the state's medical marijuana program. The court said its ruling would now not go into effect until August 31. Montana activists and medical marijuana industry spokesman have said the rollback would force the closure of dispensaries and leave patients in the lurch. Supporters are also working on an initiative campaign to put a revamped medical marijuana system before the voters in November.
Utah
On Wednesday, a new poll found strong support for medical marijuana. A new Utah Policy poll has two out of three (66%) of Utahns in favor of medical marijuana, with only 28% opposed. The poll comes after the legislature failed to pass a medical marijuana bill this year. If the legislators are listening to their constituents, they will pass it next year.