Americans spent a lot of money on weed for 4/20, Dana Rohrabacher endorses California's AUMU pot legalization initiative, New Hampshire decrim rises from the dead, and more.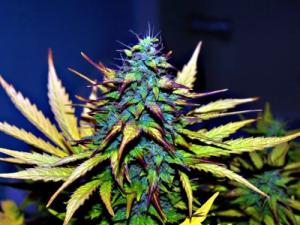 Marijuana Policy
4/20 Pot Sales Hit $37.5 Million. Americans spent more than $37.5 million on legal marijuana purchases on the 4/20 stoner holiday, according to MJ Freeway, a global cannabis business seed-to-sale tracking software provider. That's up by more than 30% over 2015.
Conservative GOP Congressman Endorses California's AUMA Legalization Initiative. Rep. Dana Rohrabacher (R-Costa Mesa) has announced his support for the Adult Use of Marijuana Act (AUMA) legalization initiative. "As a Republican who believes in individual freedom, limited government and states' rights, I believe that it's time for California to lead the nation and create a safe, legal system for the responsible adult use of marijuana," said Rohrabacher. He is the second California congressman to endorse the initiative. Rep. Ted Lieu (D-Torrance) announced his support last week.
Michigan House Approves Marijuana Drugged Driving Study Bill. The House voted 107-1 Tuesday to approve House Bill 5024, which would create a commission to research and recommend a threshold for THC that would establish evidence of impaired driving. The bill now goes to the Senate.
New Hampshire Decriminalization Reemerges. The decriminalization bill had been killed, but the House Criminal Justice and Public Safety Committee voted 12-7 Tuesday to bring decrim back to life. The committee voted to amend Senate Bill 498, which deals with discretion in sentencing, to make possession of up to a quarter ounce of marijuana a civil infraction instead of a misdemeanor. The bill will come before the House next month.
Medical Marijuana
Utah Poll Finds Strong Support for Medical Marijuana. A new Utah Policy poll has two out of three (66%) of Utahns in favor of medical marijuana, with only 28% opposed. The poll comes after the legislature failed to pass a medical marijuana bill this year. If the legislators are listening to their constituents, they will pass it next year.
Law Enforcement
Family of Florida Man Slain in Marijuana Raid Awarded $500,000. The family of Derek Cruice, who was shot in the face and killed during a small-time marijuana raid in Deltona, Florida, in March 2015, will receive $500,000 in a settlement from Volusia County. Cruice was unarmed when he was shot in his living room by a Deltona police officer. The officer was never charged with a crime.
International
Israeli Police Won't Stop Busting People for Marijuana. Even though a former police commissioner has called for the country's police to reexamine their approach to marijuana in the face of increasing acceptance of its use, police aren't taking up the suggestion. Instead, police have decided that "enforcement policies should continue as they are." One police officer said he needed to be able to bust drug users in order to get at dealers.