Michigan has two legalization initiative campaigns and now it has a legalization bill, Ohio's legalization initiative ballot language is set, a key UFCW organizer gets indicted, Chuck Schumer calls on the DEA to do something about Chinese drug sales websites, and more.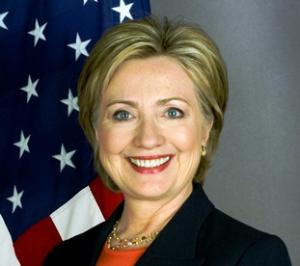 Marijuana Policy
Florida Rep Files Five Nanogram Drugged Driving Bill. Rep. David Kerner (D-Lake Worth) has filed House Bill 161, which would make driving with more than five nanograms of THC per milliliter of blood a drugged driving offense. The bill is named after teenager Naomi Pomerance, who died in a traffic accident last year in which the driver of the scooter on which she was riding was high on marijuana and ran a red light.
Michigan Legalization Bill Filed. Rep. Jeff Irwin (D-Ann Arbor) and six cosponsors have filed House Bill 4877 to bring full-fledged marijuana legalization to the state. The move comes as two groups are working to put legalization initiatives on the 2016 ballot.
Ohio Ballot Board Revises Legalization Initiative Ballot Language to Remove "Misleading" Characterizations. On orders from the state Supreme Court to fix "misleading" ballot language after ResponsibleOhio challenged the original version, the state Ballot Board has revised its ballot wording to describe the initiative. The ballot title, which ResponsibleOhio had also challenged, will, however, stand. It reads: "Grants a monopoly for the commercial production and sale of marijuana for recreational and medicinal purposes." The campaign had challenged the use of "monopoly" and would have preferred "personal" instead of "recreational" use.
Ohio ACLU Endorses ResponsibleOhio Initiative. The ACLU of Ohio is getting behind the controversial legalization initiative because it would "begin to move our state away from senseless, wasteful drug prohibition toward a system that is supervised, safe, efficient, legal, and operating under regulatory oversight," the group said.
Washington State Teens Do Not Face Felonies for Marijuana Possession. After reports last week that an eastern Washington prosecutor had charged three teens with felonies for marijuana possession, saying that a new law designed to regulate medical marijuana demanded the charges, the air has cleared. The new law, Senate Bill 5052, does not require that teens be charged with felonies for possessing less than 40 grams, and the prosecutor has now dropped the felony charges. Interesting take on all this at the title link.
Medical Marijuana
Feds Indict Union Organizer on Corruption Charges. Dan Rush, marijuana industry organizer for the United Food and Commercial Workers (UFCW), was indicted on federal corruption, attempted extortion, and money laundering charges in Oakland last Thursday. Rush is accused of using his position "to obtain money and other things" over a five-year period. He is accused of taking kickbacks from an attorney for referring medical marijuana business clients to him and of accepting $550,000 in debt forgiveness from a dispensary operator (who was also acting as an FBI informant at the time). Rush and his attorneys have denied the charges.
Connecticut Dispensaries Move a Step Nearer. The state Department of Consumer Protection announced last Friday that it has received 19 new applications for dispensaries in response to its June request. Three dispensaries will be selected to operate in New Haven or Fairfield counties.
Florida Initiative Organizers Say They Have Half a Million Signatures. The United for Care campaign to put medical marijuana on the ballot last year reports that it has already gathered 500,000 signatures. They need 683,149 valid voter signatures by February 1 to qualify. This is the same group that was behind the 2014 medical marijuana initiative, which garnered 58% of the vote, but came up short because constitutional amendments require 60% to pass.
Heroin and Prescription Opiates
Hillary Clinton Would Take War on Heroin Beyond US Borders. In an interview with WMUR radio in New Hampshire, the Democratic presidential contender said she would take the fight against heroin beyond the US border if necessary. "I think you have to," responded Clinton. "This has to be a comprehensive strategy. And we know that this cheap heroin that is killing so many people is coming across our border." Interdiction and eradication have long been favorite drug war strategies, but have not proven very effective.
Drug Testing
South Dakota Tribal Chairman Gets Job Back After Drug Testing Brouhaha. Sisseton-Wahpeton Oyate Tribal Chairman Bruce Renville was reinstated last Friday after being suspended for imposing drug testing on all tribal employees. In his zeal to get a grip on alcohol and drug abuse on the reservation, Renville went beyond the letter of the law. Employees who tested positive will not be punished.
Law Enforcement
Chuck Schumer Calls on DEA to Crack Down on China Drug Websites. Responding to concerns over synthetic cannabinoids, the New York Democrat is calling on the DEA to form a special unit to identify Chinese websites doing bulk sales of new psychoactive substances and ban credit card companies from doing business with them. "By simply telling the credit card companies not to deal with these sites, we can shut them down," Schumer said. "When you buy a synthetic drug, you give a credit card number. You can go on your iPhone right now and pull up some of these websites. They say 'We take Visa.' Visa would no longer take them. None of the credit card companies would take them. We could strangle them."
(This article was prepared by StoptheDrugWar.org's lobbying arm, the Drug Reform Coordination Network, which also pays the cost of maintaining this web site. DRCNet Foundation takes no positions on candidates for public office, in compliance with section 501(c)(3) of the Internal Revenue Code, and does not pay for reporting that could be interpreted or misinterpreted as doing so.)