After nearly 20 years of wrangling over what is and is not legal under California's 1996 Proposition 215 medical marijuana law, the state legislature has passed a set of bills designed to bring order to the chaos.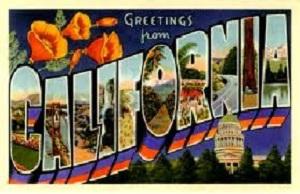 After working with Gov. Jerry Brown (D) on acceptable language, the Assembly and the Senate Friday passed
Assembly Bill 243
,
Assembly Bill 266
, and
Senate Bill 643
. The session ended at midnight.
If, as expected, Gov. Brown signs the bills into law, the medical marijuana status quo, rife with ambiguities, contradictions, and gray areas, will be transformed into a robust, strictly regulated medical marijuana industry. It won't always be painless, and there will be winners and losers.
For starters, the bills will once and for all clarify to law enforcement that licensed medical marijuana producers and their activities "are not unlawful under state law and shall not be an offense subject to arrest, prosecution, or sanction under state law, or be subject to a civil fine or be a basis for seizure or forfeiture of assets under state law."
The bills also clarify that medical marijuana can be a profit-making and -taking industry. Some local law enforcement and prosecutors have used making a profit as a basis for charging medical marijuana operators. Now, no more.
Patients and caregivers maintain their Prop 215 rights to possess and grow their own medicine, but collectives will be phased out, and anyone who wants to grow more than a personal amount will need a license. The bills provide for 12 different types of licenses, for "specialty," small, and medium indoor, outdoor, and mixed-light commercial grows; manufacturers, testers, transporters, distributors, and dispensaries."
Patients and providers who reside in localities hostile to medical marijuana may still be out of luck, though. The bills allow cities and counties to continue to ban such activities (although not deliveries).
There remains work to be done. Potency and purity standards haven't been set yet, the dual licensing structure with both state and local permits hasn't been settled, and lots of issues remain to be hashed out by state officials charged with writing regulations to implement the bills.
But California's billion dollar medical marijuana industry is about to come in from the cold.