A Houston cop's foot fetish gets him in trouble, a Georgia deputy's meth habit proves problematic, and a New Mexico police chief's greed costs him his job. Let's get to it: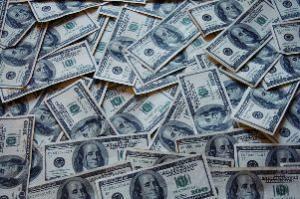 In Lawrenceville, Georgia,
a Gwinnett County sheriff's deputy was arrested last Wednesday
after police found drugs inside his home. Deputy Trenell Bullock was being served with administrative paperwork when police saw meth and drug paraphernalia in plain view. He has been charged with unspecified drug offenses.
In Santa Fe, New Mexico, the former Springer police chief pleaded guilty last Thursday to helping a deputy steal $7,500 from men they thought were drug dealers, but who turned out to be undercover state and federal agents. Former Chief Leon Herrera admitted to posing as a DEA agent to help his deputy persuade the supposed drug couriers to hand over the cash. He pleaded guilty to impersonating a federal officer, and is now looking at up to three years in prison. His deputy, Vidal Sandoval, has pleaded not guilty to attempting to possess cocaine with the intent to distribute and theft of government money.
In Houston, a former Cypress-Fairbanks school district police officer was sentenced last Wednesday to a year in jail for offering to not charge a woman he caught with marijuana if she let him lick her feet or gave him her underwear. Patrick Quinn, 27, told the victim he had a foot fetish, but he later relented and let her go without any kinky favors. He copped to one count of official oppression.