This week, we have a crooked jail and prison guard trifecta and a Border Patrol agent caught up with the Gulf Cartel. Let's get to it: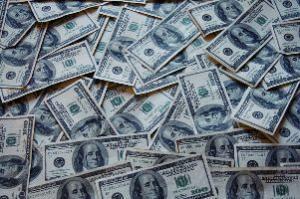 In Camden, New Jersey,
a Camden County jail guard was arrested last Wednesday
on charges he used a law enforcement secure database to unlawfully get information about a drug investigation. Jamall Danford, 39, is charged with second degree official misconduct and was jailed on $75,000 bail.
In Hebronville, Texas, a Border Patrol agent was arrested last Thursday on drug possession charges that have now morphed into murder charges. Agent Joel Luna was arrested after a raid on a relative's house turned up drugs, guns, and $90,000 in cash. Investigators say he took bribes from the Gulf Cartel to wave through vehicles carrying drugs. He now also faces capital murder and organized crime charges after being linked to the mutilation murder of Jose Francisco Palacios Paz, whose decapitated body was found floating in Laguna Madre Bay in March.
In Live Oak, Florida, a state prison guard was arrested last Thursday on charges she smuggled drugs into the Suwannee Correctional Institution. Guard Alice Edwards faces felony counts of introducing contraband into a state correctional institution and unlawful compensation by a public official.
In Ashville, Alabama, a state prison guard was arrested Tuesday for allegedly trying to bring drugs into the St. Clair Correctional Facility. Guard Stacy Bernard Brown is charged with promoting prison contraband, possession of marijuana, and possession of a controlled substance. He was arrested at work and taken from the prison to the St. Clair County Jail.