Four Chicago-land cops get popped for testilying, a New York cop tried to impress a woman and ends up on probation, another jail guard goes down, and more. Let's get to it: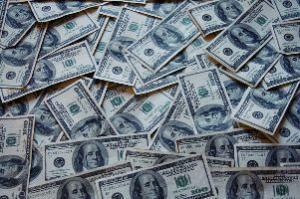 In Chicago,
four Chicago area police officers were arrested last Monday
on perjury charges for allegedly lying under oath at a drug hearing last year. Three of the four are narcotics officers with the Chicago Police, while the fourth is an officer in suburban Glenview. They are accused of "testilying" about a traffic stop in which they claimed to smell marijuana. But their own dash-cams did them in, showing that they immediately opened the vehicle door at the traffic stop. The officers are Chicago narcs William Pruente, Sgt. James Padar, and Vince Morgan and Glenview Officer James Horn. All are charged with felony counts of perjury, obstructing justice and official misconduct. If convicted, they face probation up to 5 years in prison.
In State College, Pennsylvania, a former State College police officer was arrested last Friday on charges he stole drugs from the department. Thomas Dann, 56, is accused of stealing cocaine and opiate pain relievers from the evidence room, where he was one of two evidence custodians. He faces multiple felony drug charges, as well a misdemeanor charges of theft and tampering with evidence.
In Doylestown, Pennsylvania, a Bucks County jail guard was arrested last Friday for allegedly smuggling suboxone into the jail. John Dingle, 34, is charged with possession of a controlled substance with intent to deliver and delivery of a controlled substance.
In Albany, New York, a Troy police officer was sentenced last Friday to three years' probation and a $5,000 fine after admitting that he tipped off a drug dealer about a pending raid last year. Officer Brian Gross confessed that he told a woman friend he hoped to impress that the narc squad was investigating her brother and planned to raid his home. Gross went down after a drug sweep of multiple residences came up with no drugs, and his superiors grew suspicious. He pleaded guilty to two misdemeanors, divulging evidence secured by eavesdropping to its intended target and official misconduct.
In Las Cruces, New Mexico, a former Dona Ana County jail guard was sentenced Tuesday to a year and a day in federal prison for trying to smuggle drugs into the jail. Francisco Balderrama, 27, had copped to conspiracy to distribute heroin, meth, and cocaine. Four others were arrested in the scheme as well.