Marijuana's going to be legal in Oregon next month, and a new website will help explain things, the focus is on Gov. Cuomo now that an emergency access medical marijuana has passed the New York legislature, Vermont's top jailer comes out for decriminalization of drugs, and more.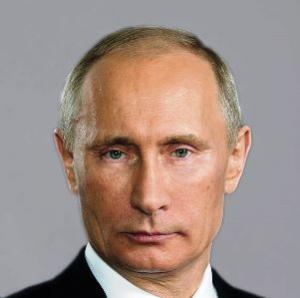 Marijuana Policy
With Legalization Looming, Oregon Regulators Launch Informational Website. The Oregon Liquor Control Commission has launched an educational website laying out what is and isn't allowed under the state's marijuana legalization law, which is set to go into effect July 1. Check it out at the link.
Medical Marijuana
New York Early Access Medical Marijuana Bill Heads to Governor's Desk. A bill that would allow early access to medical marijuana passed the Senate Monday night after already being approved in the Assembly. The move comes as a year has gone by since Gov. Andrew Cuomo (D) signed the Compassionate Use Act into law, but not one patient has yet to be able to legally obtain any. This bill would provide expedited access to seriously ill patients.
Heroin
Kentucky Legislators Ponder How to Spend $10 Million to Fight Heroin. Recently passed legislation allocated $10 million to fight heroin, and now legislators are trying to figure out where to put that money. Justice Secretary Michael Brown recommended spending it on jail treatment programs, mental health centers, transitional care for pregnant drug-using women, and faster prosecutions against heroin dealers. It will be up to the legislature to agree or not.
Drug Policy
Vermont Corrections Commissioner Calls for Drug Decriminalization. Vermont Department of Corrections Commissioner Andy Pallito has said that drug possession should be decriminalized and the war on drugs declared a failure. "Possession of drugs for personal utilization -- if somebody is not hurting anyone [else], that should not be a criminal justice matter," Pallito said. "I don't think anybody can say that putting somebody with an addiction problem through the corrections system is a good idea. We should go to the Portugal model, which is to deal with the addiction and not spend the money on the criminal justice system," Pallito said. "We spend so much money on corrections that could be done differently. The only way to do it is spend less on corrections and more on treatment." There's much more at the link.
International
Putin Opposes Drug Legalization. Russian President Vladimir Putin said Wednesday he opposed drug legalization. "Of course, we must take into consideration in our current work that a range of governments have begun a true campaign on the legalization of certain types of narcotics, or so-called recreational drugs. We, of course, are against such approaches and this point of view needs to be more actively moved forward on all international platforms," Putin said during a government council meeting.