There's a new report on the impact of marijuana legalization in Ohio, the CDC sounds the alarm on "Spice," a CBD cannabis oil for kids bill passes in Delaware, and more.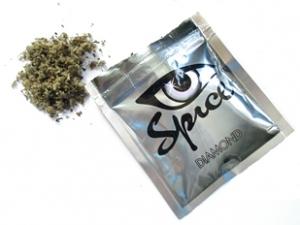 Marijuana Policy
Ohio Marijuana Policy Task Force Says Legalization Will Create 35,000 Jobs. A task force commissioned by ResponsibleOhio, which is leading a legalization initiative campaign, issued a 187-page report Thursday that estimated legalization would bring 35,000 jobs to the Buckeye State. Those jobs would provide wages of around $1.6 billion, the report said. The task force was led by Hamilton County (Cincinnati) Prosecutor Joe Deters.
Medical Marijuana
Delaware Legislature Approves Youth CBD Cannabis Oil Bill. The state Senate Thursday unanimously approved Senate Bill 90, which would allow children with epilepsy to use CBC cannabis oil. The bill, also known as Rylie's Law after 9-year-old Rylie Maedler, who suffers from severe seizures, already passed the House and now heads to the governor's desk.
New Synthetic Drugs
CDC Sounds Alarm on Synthetic Cannabinoids. The number of phone calls to poison control centers and the number of deaths related to synthetic cannabinoids ("spice") has tripled this spring compared to last year, the Centers for Disease Control and Prevention reported Thursday. The CDC reported that 15 people had died in the first five months of this year, up from five during the same period last year. For perspective, the CDC reported in April, that there were 44,000 drug overdose deaths in the US in 2013, more than half of them from prescription drugs.
Drug Testing
ACLU Sues Indiana Town Over Mandatory, Suspicionless Drug Tests for Public Assistance. The ACLU of Indiana has filed a lawsuit against the town of Black Township on behalf of a woman who was denied public assistance because she failed to take a drug test. It's not that she failed a drug test; the woman suffers from physical disabilities and was unable to physically urinate into a specimen cup. She sought an alternative means of doing the drug test, but the town refused to allow it. While the ACLU is suing under the Americans with Disabilities Act on that count, it also asserts that the town's policy of mandatory, suspicionless drug testing violates the Fourth Amendment, a position in line with federal court decisions.
International
Colombian Senator Will Push for Full Legalization During Looming Medical Marijuana Debate. Senator Roy Barreras of the coalition U Party said Thursday that he will attempt to amend a proposal to allow medical marijuana to turn it into a full legalization bill. That debate is set to take place next month. Barreras cited security issues, saying it is not drugs but "prohibition that is generating the mafias."