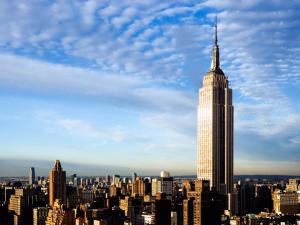 Today state officials in New York will close the application process to open a dispensary.
According to numbers from the New York Post, the state has already brought in $3 million from the selection process by charging 300 perspective dispensary owners $10,000 a pop to file their bid to attain one of the five permits being distributed in the state.
These permits would allow their holder to open four dispensaries, and 20 dispensaries in total would be allowed to open in a state with a population of 19.75 million. The idea of one dispensary per 1 million residents does not really float with any goals for there to be ease of access, but with how limited the conditions list is, it shouldn't be much of an issue as dispensing kicks off in 2016. However, patients upstate are worried about the travel times that would be required to access their medicine.
Lightly processed flowers, as in trimmed, dried, and cured, will not be available to New York patients. This is due to the ban on smoking medical cannabis -- only oils, edibles, and vapable products will be for sale.
Not everyone in New York is happy with how the state's regulations turned out. State Assembly Leader Richard Gottfried told a Drug Policy Alliance event, "Last June, we were about to pass in both houses and the Governor calls me and Diane Savino down to his office and says 'This is how we've got to change it.' Maybe we should have told him to stuff it and passed it how it was and had him veto it, but we decided to bargain with him. We got a lot of really bad changes into the legislation and when they came out with the regulations they were even worse."
Hopefully after the kinks are worked out in the distribution process, New York's medical cannabis program will redevelop into something a bit more inclusive. Right now, lots of folks will be left out of the loop when it comes to using cannabis as effective medicine.