New polls show majorities for marijuana legalization in Arizona and California, Wisconsin legalization bills get introduced, Maryland will start providing naltrexone to jailed addicts, the California Senate passes asset forfeiture reform, the Connecticut Senate passes drug defelonization, and more.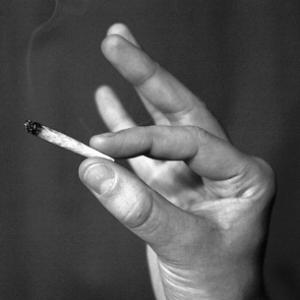 Marijuana Policy
Arizona Poll Has Support for Legalization at 53%. A new Behavior Research Center poll has 53% supporting legal marijuana, with 39% opposed. The poll comes as two different groups are in signature-gathering campaigns to get a legalization initiative on the 2016 ballot.
California Poll Has Support for Legalization at 54%. A new PPIC Statewide Survey poll has support for marijuana legalization at 54%, with 44% opposed. The poll is in line with other recent polls and comes as a number of legalization initiatives have already been filed, but with more still to come.
Wisconsin Legalization -- But No Sales -- Bills Introduced. Legislators in Madison last week filed legalization bills in both chambers. Assembly Bill 246, filed by Representative Mandela Barnes (D-Milwaukee), and Senate Bill 167, filed by Senator Chris Larson (D-Milwaukee), would remove the possibility of criminal penalties for the possession of up to 25 grams of cannabis, and the personal cultivation of up to two plants. But they would not allow for regulated marijuana commerce.
Drug Treatment
Maryland Program Will Give Naltrexone to Jailed Heroin Addicts. Gov. Larry Hogan (R) announced Tuesday that his administration plans to begin treating heroin addicts in eight county jails with the drug naltrexone, which blocks the euphoric effects of heroin and other opiates. Those eligible for the program will receive naltrexone injections before leaving jail and can get more from county public health offices. Participants will also have access to housing, mental health, education, and employment counseling services.
Harm Reduction
Florida Opiate Overdose Reversal Drug Bill Signed Into Law. Gov. Rick Scott (R) last week signed into law the Emergency Treatment and Recovery Act, which allows certain healthcare providers to prescribe and dispense the opiate overdose reversal drug naloxone. The drug could be prescribed not only to users, but also to parents, friends, or family members. Police officers will also be allowed to carry the drug under the new law.
Asset Forfeiture
California Senate Overwhelmingly Approves Civil Asset Forfeiture Reform. The state Senate Thursday approved a civil asset forfeiture reform bill by a vote of 38-1. The bill, Senate Bill 443, filed by Sen. Holly Mitchell (D-Los Angeles), would require law enforcement agencies to adhere to state laws regarding civil asset forfeiture, rather than transferring cases to federal prosecutors and courts where property rights and evidentiary standards are much lower. The bill also provides for counsel for indigent property owners and protects innocent spouses and family members from loss of property. It now heads to the Assembly.
Pennsylvania ACLU Targets Civil Asset Forfeiture in New Report. The ACLU of Pennsylvania Wednesday released a new report, Guilty Property: How Law Enforcement Takes $1 Million in Cash from Innocent Philadelphians Every Year -- and Gets Away with It. The report is harshly critical of the Philadelphia DA's Office, which files roughly 6,000 forfeiture cases each year, the majority of them against black residents of the city. The vast majority of those cases involve small amounts of cash, with over half involving $192 or less. But the city also takes about 100 homes, 150 vehicles, and $4 million in cash each year.
Sentencing
Connecticut Senate Approves Drug Defelonization Bill. The state Senate Wednesday approved a bill that makes drug possession a misdemeanor for the first two offenses, but which also maintains the state's 1,500-foot drug-free school zone provision and its call for jail time, but not mandatory minimum sentences. The bill is Senate Bill 952, the Second Chance Act.
International
European Drug Agency Says No Sign of Marijuana Legalization Coming Soon. The European Monitoring Center for Drugs and Drug Addiction said today as it issued its annual report that it saw no sign of progress toward marijuana legalization on the continent, unlike in the United States. "In Europe I do not know any government, or parliamentary majority backing a government, that is currently seriously discussing cannabis legalization or regulation in a different way," said agency chief Wolfgang Gotz. "I don't see a discussion coming up of the level as it is in the Americas."
Israeli Marijuana Legalization Bill Filed. Freshman Knesset Member Yinon Magal of the Jewish Home Party has introduced a bill that would allow people to grow and possess small amounts of pot for personal use. While similar bills have gone nowhere in the past, this one has support from across the political spectrum.