California could finally end up with statewide medical marijuana regulation as a compromise bill moves, asset forfeiture reform is moving in Michigan, an omnibus heroin bill moves in Illinois, and more.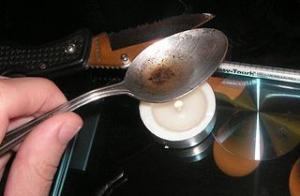 Marijuana Policy
Maine Legalization Bill Rejected in Committee. The Criminal Justice Committee last Thursday rejected Rep. Diane Russell's legalization bill, LD 1380, but the bill is not yet dead, and supporters say the real battle will be on the House floor. Stay tuned.
Medical Marijuana
California Medical Marijuana Regulation Bill Wins Committee Vote. The Assembly Appropriations Committee has approved a compromise regulation bill that combines features of two competing bills, Assembly Bill 34 and Assembly Bill 266. The bill would create a Governor's Office of Medical Marijuana Regulation, with three divisions. The Agriculture Department would handle cultivation, the Public Health Department would handle product safety and labeling, and the Board of Equalization would be responsible for licensing. The compromise bill is AB 266. A floor vote is expected later this week.
Illinois Bill to Add PTSD Moves Ahead. The House last Saturday approved a bill that would add PTSD to the list of qualifying medical conditions. The bill has already been approved by the Senate, but will have to go back there for approval after the House added language clarifying that patients are not prohibited from having a state firearms owner ID card.
Oklahoma Initiative Campaign Began Saturday. Hundreds of people showed up at the state capitol Saturday for the launch of a medical marijuana initiative campaign led by Oklahomans for Health.
Heroin
Illinois Heroin Bill Passes House. The House last week approved House Bill 1, a comprehensive bill aimed at combating heroin use. Sponsored by Rep. Lou Lang (D-Skokie), the bill would expand access to the opiate overdose reversal drug naloxone, establish a prescription drug return program, expand Medicaid services to include rehabilitation, and expand the use of drug courts for people charged with simple possession. The bill now goes to the state Senate.
Asset Forfeiture
Michigan House Committee Approves Asset Forfeiture Reform Package. The House Judiciary Committee has passed a package of bills aimed at reforming the state's asset forfeiture laws. The package raises the standard of proof before goods can be seized and mandates increased reporting of seizures by law enforcement agencies. One of the bills would bar asset forfeiture in cases involving less than an ounce of pot.
Drug Testing
California Assembly Committee Rejects Uber Driver Drug Testing Bill. The Appropriations Committee has voted down Assembly Bill 24, which would have required drug testing of Uber and Lyft drivers.
Law Enforcement
Silk Road Mastermind Gets Life in Prison. Ross Ulbricht, founder of the Dark Web's first widely-known drug sales website, was sentenced to life in prison Thursday, the harshest possible sentence he faced. With no chance at parole, Ulbricht will die in prison unless his sentence is overturned.
International
British Ban on Psychoactive Substances Could Cripple Brain Research. Last week, the British government announced it would ban all unregulated psychoactive substances via a new act, the Psychoactive Substances Bill, but some scientists are now saying the bill would cripple research on the brain. The bill would ban laughing gas, salvia, "poppers," and synthetic cannabinoids, among other things. Dr. David Nutt, the former top drug advisor to the government, said that such efforts could bring some areas of scientific research to a standstill. "It's going to end brain research in this country. It will be disastrous," he said.
British Lib Dem Leadership Candidate Says Legalize Marijuana. Norman Lamb, who is seeking to lead the Liberal Democrats after their poor showing in the last election, is calling for Britain to legalize, tax, and regulate marijuana commerce. Lamb said he is seeking immediate legalization for medical use and a swift, evidence-based policy change regarding recreational use.