There's a CDC warning on "potential danger" from edibles, a Northern California US attorney who went after dispensaries steps down, Washington state medical marijuana enters a new, uncomfortable era, and more.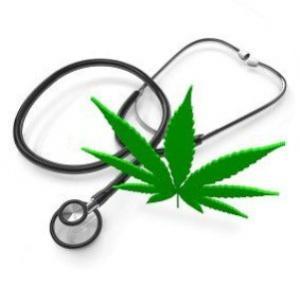 National
Last Friday, the CDC warned of "potential danger" from edibles. The Centers for Disease Control and Prevention (CDC) released a report citing the case of a Wyoming college student who fell to his death after eating edibles in Colorado to warn of the "potential danger" with the products. "Although the decedent in this case was advised against eating multiple servings at one time," the CDC article says, "he reportedly consumed all five of the remaining servings of the THC-infused cookie within 30-60 minutes after the first serving." The CDC noted that the coroner in the case listed "marijuana intoxication" as a contributing factor in the death, which was classified as an accident.
California
On Tuesday, Humboldt County supervisors delayed discussions on repealing the county's ban on new dispensaries. No dispensaries have been allowed to open in the county since December 2011, when supervisors enacted a moratorium on them. Prospective dispensary operators who have been waiting for more than four years will have to wait a little longer. Supervisors said they would discuss the issue at their August 18 meeting.
On Wednesday, US Attorney for Northern California Melinda Haag said she is stepping down. Haag earned the antipathy of medical marijuana advocates for her crackdown on Northern California dispensaries, which she accused of being fronts for illegal dealers. Advocates harshly criticized her for attempting to shut down the Harborside dispensary in Oakland, the nation's largest. It's still open for business as the legal wrangle continues.
Michigan
Last Friday, the state Supreme Court ruled that a medical marijuana card doesn't grant sweeping immunity, but... In a pair of cases regarding medical marijuana caregivers, the state's high court has ruled that the medical marijuana law does not grant sweeping immunity to cardholders, but sent the cases back to lower courts to determine whether the defendants are entitled to immunity. The court seems to be getting tired of medical marijuana. It has addressed the issue nine times in the past seven years. "The many inconsistencies in the law have caused confusion for medical marijuana caregivers and patients, law enforcement, attorneys, and judges, and have consumed valuable public and private resources to interpret and apply it," wrote Justice Bryan Zahra.
Minnesota
Last Thursday, the second dispensary in the state opened for business. The state's first medical marijuana dispensary outside of the Twin Cities, Minnesota Medical Solutions in Rochester opened its doors. A Minneapolis-area dispensary opened earlier this year.
Ohio
On Wednesday, the attorney general rejected the wording of a medical marijuana petition. Attorney General Mike DeWine announced today that he had rejected a petition for the Ohio Medical Cannabis Amendment, saying he had found several defects in the language. Now, the group will have to address those defects, gather another 1,000 initial signatures, and try again.
Washington
Last Friday, changes to the state's medical marijuana program went into effect. Recently passed legislation designed to bring the program in line with the state's legalization system are now active. The Liquor Control Board is now the Liquor and Cannabis Control Board, PTSD and traumatic brain injury are now considered qualifying conditions, a voluntary patient database (which patients must join if they want the tax breaks for medical marijuana) is now in effect, the number of plants in a household is limited to 15 no matter how many patients live there, and doctors who write more than one medical marijuana authorization a day must report their totals to the Department of Health.
Also last Friday, a member of the Kettle Falls Five got 16 months in federal prison. They grew medical marijuana in a state where it is legal -- heck, even recreational is legal in Washington -- but were prosecuted by zealous federal prosecutors operating out of Spokane. Now, after pleading guilty and testifying for the federal government against fellow members of the five, Jason Lee Zucker has been rewarded with 16 months in federal prison. Assistant US Attorney Caitlin Baunsgard said last Friday Zucker's testimony was "integral" to obtaining convictions against his co-defendants and urged the lighter sentence. He could have been sent to federal prison for five years. Three of the other Kettle Falls Five face sentencing in October after being found guilty and are looking at up to 20 years. The fifth member, family patriarch Larry Harvey, saw charges against him dropped after he was diagnosed with terminal cancer.
On Tuesday, King County said it will force unlicensed dispensaries to close. King County Prosecutor Dan Satterberg said that dispensaries operating illegally in unincorporated areas of the county will have to shut down soon. He said that he would be serving up lawsuits against 15 collectives in coming days. "Their days as marijuana sellers where they never had a license, and they never paid taxes, those days are over," he said. He added that the businesses had a couple of months to shut down before he goes after them in court.
International
Israel to Make Medical Marijuana Available By Prescription, Will Be Sold in Pharmacies. Deputy Health Minister Yakov Litzman said Monday that medical marijuana will be available in pharmacies and more doctors will be allowed to prescribe it. "There are already pharmacies that dispense all sorts of other drugs, such as morphine. There is order with that, and there will be order with this," Litzman said. "There will be registration, and we'll supervise it, but it will be according to a standard, like a drug. Right now, we're in a case at the High Court of Justice because of the growers, and we'll issue a tender for the growers. I hope we get approval from the High Court of Justice. We'll fight aggressively to allow this to get out," Litzman emphasized. "The growers will also be stronger. As soon as there is a tender, it shifts to selling a drug by prescription, and I'm sure it will be accepted. We have a lot more work and much more to do, but this is my headline."
[For extensive information about the medical marijuana debate, presented in a neutral format, visit MedicalMarijuana.ProCon.org.]