We're waiting for the big one to drop in California, there's marijuana arrest expungement news from Jamaica and Ohio, Colorado rejects medical marijuana for PTSD, Chris Christie talks crime and drug policy, and more.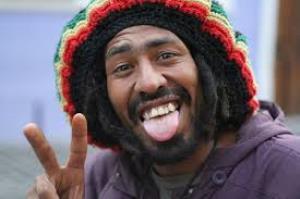 Marijuana Policy
Big California Legalization Initiative About to Drop. A handful of marijuana legalization initiatives have already been filed in the Golden State, but many observers have been waiting for the one from the California Coalition for Cannabis Policy Reform, and now the group has announced it will file its initiative within the next few weeks.
Ohio Officials Approve Initiative to Expunge Marijuana Convictions. The Ohio Ballot Board voted 3-2 Wednesday to approve the Fresh Start Act for signature-gathering. The initiative would allow convictions to be expunged once marijuana is legal in the state. The initiative is another project of ResponsibleOhio, the people behind the controversial marijuana legalization initiative almost certainly headed to the ballot there this year.
Medical Marijuana
Colorado Rejects Medical Marijuana for PTSD. Colorado health officials voted Wednesday against adding PTSD to the list of qualifying ailments for medical marijuana. They cited scant research on the issue. "We can't have physicians counseling people in favor of it because we don't have data to show it's correct," said Jill Hunsaker-Ryan, one of the board members who voted no.
Hawaii Moves to Begin Licensing Dispensaries. After Gov. David Ige (D) signed a bill Tuesday allowing for eight dispensaries to operate in the state, state officials are moving forward with developing rules and regulations for the program. They say to they will begin accepting license applications early next year. The move comes 15 years after Hawaii became the first state to okay medical marijuana through the legislative process.
Heroin and Prescription Opiates
Connecticut Governor Signs Bill Aimed at Opiate Problems. Gov. Dannel Malloy (D) Wednesday signed into law House Bill 6856, which is meant to combat opiate addiction and overdoses by increased prescription drug monitoring and increased access to naloxone, the opiate overdose reversal drug. Prescribers must now report each opioid prescription to the state's Prescription Monitoring Program within 24 hours instead of the previous seven days.
Criminal Justice
Chris Christie Calls for "Fresh Approach" on Criminal Justice. The New Jersey governor and Republican presidential contender today unveiled criminal justice reform proposals, including allowing nonviolent drug offenders a better shot at rehabilitation. He also emphasized "community policing" in his policy speech in the crime-ridden city of Camden. "As governor, there are few things I've worked on harder, or that I believe as strongly as this: Drug addiction, just like cancer, is an illness," Christie said. "Instead of settling for jail time every time, we need to give people the chance to get help," he said. "Our drug court program works, and we've opened a new front in the fight against drugs -- one that saves money, keeps people out of prison, and is just good policy generally. There's no reason we can't replicate this nationally, and as president this is something I'll absolutely make happen."
International
Colombia Outpaces Peru in Coca Production, UNODC Says. The UN Office on Drugs and Crime (UNODC) reported Wednesday that Colombia had overtaken Peru in the sowing of coca crops. That's mainly because Peru reported a 14% drug in the area under cultivation in the face of aggressive measures by the government of President Ollanta Humala. But Peru may still be the world's largest cocaine producer, because its crop is more mature and higher yielding.
Jamaican Justice Minister Signs Order to Expunge Minor Marijuana Convictions. Justice Minister Mark Golding signed the expungement order Wednesday. The move comes after the island nation decriminalized marijuana earlier this year. Now, possession of less than two ounces is no longer a crime. Before that, an estimated 300 people a week were getting criminal records and possible life-long stigma for possession arrests.
Italian Marijuana Legalization Bill Filed. Benedetto Della Vedova, a junior minister for foreign affairs, Wednesday introduced a bill that would legalize the possession of up to a half-ounce of marijuana, allow for growing small quantities, and set up government-licensed marijuana retail outlets. The bill is cosponsored by more than 200 members of the country's 900-member parliament. The bill is supported by members of the governing Democratic Party and two opposition parties, the Left, Ecology and Freedom Party and the Five Star Movement.
(This article was prepared by StoptheDrugWar.org's lobbying arm, Drug Reform Coordination Network, which also pays the cost of maintaining this web site. DRCNet Foundation takes no positions on candidates for public office, in compliance with section 501(c)(3) of the Internal Revenue Code, and does not pay for reporting that could be interpreted or misinterpreted as doing so.)