With state legislative sessions winding down, its been pretty quiet on the medical marijuana front, except for California, where both localities and the legislature continue to grapple with the issue.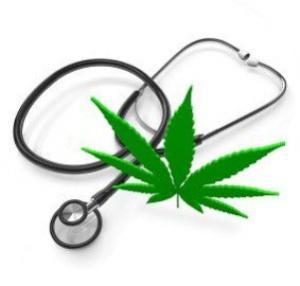 California
Last Thursday, an attorney representing collectives filed a lawsuit challenging Riverside County's new restrictions on grows in unincorporated parts of the county. James De Aguilera, representing Chronic Relief and others, seeks an injunction to block implementation of an ordinance passed in May, which is set to go into effect Thursday. The ordinance bans commercial grows, but allows patients and caregivers to grow up to 12 plants.
On Monday, the governor signed the medical marijuana organ transplant bill into law. Gov. Jerry Brown (D) signed Assembly Bill 258, which will bar doctors and hospitals from denying organ transplants to medical marijuana patients solely because they use it. Some patients have been denied life-saving organ transplants in the past. The new law goes into effect January 1.
On Tuesday, a medical marijuana regulation bill advanced. The Assembly Business and Professions Committee approved the medical marijuana regulation bill, Senate Bill 643, on Tuesday. The bill provides a statewide regulatory framework for the industry, and has already passed out of the Senate.
Also on Tuesday, Monterey County supervisors adopted a temporary dispensary and cultivation ban in unincorporated areas of the county. They approved a 45-day interim ordinance to allow them time to write and enact regulations for what they think will be a burgeoning industry.
On Wednesday, Senator Feinstein was delivered petitions demanding she get on board with medical marijuana. Marijuana reform advocates led by the Drug Policy Alliance delivered a petition with 10,000 signatures from people "fed up with Feinstein's well-documented opposition to medical marijuana" to her San Francisco office. They want her to change her stance. "California has allowed access to medical marijuana for 20 years and the vast majority of Californians support this," said DPA's Amanda Reiman. "It is disappointing that Sen. Feinstein continues to be a lone voice of opposition from California when it comes to supporting medical marijuana patients."
Louisiana
On Monday, the governor signed a medical marijuana bill into law. Gov. Bobby Jindal (R) Monday signed into law Senate Bill 143, which allows doctors to prescribe marijuana for medical use. The law foresees an extensive regulatory process to select and supervise a state-authorized grower and 10 licensed distributors, but some advocates are concerned that the prescribing language will make the law meaningless. The DEA will pull prescribing privileges from doctors who prescribe marijuana, which is why other states say doctors can recommend it. The bill originally called for recommendations, but the language was changed at the behest of social conservative groups in the state.
[For extensive information about the medical marijuana debate, presented in a neutral format, visit MedicalMarijuana.ProCon.org.]