Midwest marijuana legalization initiatives make news, Sen. Feinstein feels some heat, some European countries keep giving Iran anti-drug aid despite a rising number of executions, California's governor signs a bill barring discrimination against medical marijuana patients in organ transplants, and more.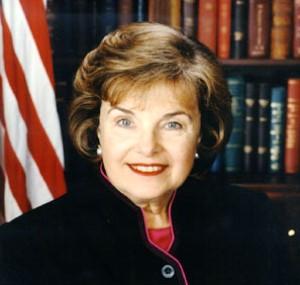 Marijuana Policy
Michigan Greens Endorse MILegalize Initiative. The Green Party of Michigan has endorsed the more grassroots of two competing Michigan legalization initiatives, the MILegalize initiative sponsored by the Comprehensive Cannabis Law Reform Committee. The Greens say they like the "craft beer" model in the initiative, as opposed to the "industrial" model adopted by the other active Michigan initiative this year.
ResponsibleOhio "Fresh Start Act" Initiative Certified by Attorney General. ResponsibleOhio, the same people bringing you the controversial "monopoly" marijuana legalization initiative, are also moving forward with an initiative that would expunge the criminal records of people with past marijuana convictions. Their Fresh Start Act initiative has been certified by Attorney General Mike DeWine. It must now be approved by the Ohio Ballot Board for review before signature gathering can begin. It is aiming at the 2016 election.
UFCW Endorses ResponsibleOhio Initiative. The United Food and Commercial Workers (UFCW) said Monday it is supporting the ResponsibleOhio legalization initiative. The UFCW has been organizing industry workers in medical marijuana and legal marijuana states for some years now.
Medical Marijuana
Senator Feinstein Gets Petition Demanding She Get on Board With Marijuana Reform. Marijuana reform advocates led by the Drug Policy Alliance today delivered a petition with 10,000 signatures from people "fed up with Feinstein's well-documented opposition to medical marijuana" to her San Francisco office. They want her to chance her stance. "California has allowed access to medical marijuana for 20 years and the vast majority of Californians support this," said DPA's Amanda Reiman. "It is disappointing that Sen. Feinstein continues to be a lone voice of opposition from California when it comes to supporting medical marijuana patients."
California Governor Signs Medical Marijuana Organ Transplant Bill. Gov. Jerry Brown (D) has signed Assembly Bill 258, which will bar doctors and hospitals from denying organ transplants to medical marijuana patients solely because they use it. Some patients have been denied life-saving organ transplants in the past. The new law goes into effect January 1.
Drug Testing
Connecticut Court Says Urine Drug Testing Rules Don't Apply to Hair Testing. In upholding the dismissal of a man who was fired after a hair follicle drug test came back positive, a state Superior Court judge ruled that regulations that restrict urine drug testing do not apply to hair drug tests, which can detect drug use for months into the past. The court conceded that the disparate protections offered against urine and hair drug testing create a "seemingly irrational inconsistency," but that "the task of changing the law lies with the legislature and not with the judiciary."
Harm Reduction
Maryland Congressman Calls for Price Cuts on Opiate Overdose Reversal Drug. US Rep. Elijah Cummings (D-MD) is accusing the maker of the opiate overdose reversal drug naloxone of "taking advantage of the citizens of Maryland" by overcharging for the drug. On Tuesday, Cummings wrote a letter to Gov. Larry Hogan (R) urging him to reach a deal with the company to reduce the cost of the drug. "I believe the State of Maryland is being overcharged for a critical drug called naloxone that is used by first responders and medical personnel to reverse the life-threatening effects of heroin and other opioid overdoses, and I urge you to make sure that the company charging these prices is not allowed to continue taking advantage of the citizens of Maryland," Cummings wrote. Other states have managed to get discounts from Amphastar Pharmaceuticals after getting aggressive with the company.
Law Enforcement
Massachusetts SWAT Teams Increasingly Used for Minor Drug Raids. Documents made public today by the ACLU of Massachusetts show that SWAT teams in the state are increasingly used to undertake small-time drug raids. The ACLU filed suit against the Northeastern Massachusetts Law Enforcement Council to force it to reveal the records. The records show that of 79 SWAT deployments between 2012 and 2014, 21 were for drug-related search warrants, but that only five resulted in any mention of drug seizures. "The drug hauls are not exactly Pablo Escobar-levels of seriousness," said ACLU's Kate Crockford, referring to the notorious Colombian drug lord. "In one case they found some pills. In another case they found some marijuana. It's important for local communities who pay those police department salaries to understand what's really going on here," she said.
International
Canadian Electronic Music Festival Organizers Will Offer Free Pill Testing. The Evolve Festival in Nova Scotia is set for this coming weekend, and beginning Friday, people arriving at the festival can submit small samples of their stashes to have them tested. Festival organizers say the move is an effort to reduce harm and overdoses.
European Countries Continue to Fund Iran's Drug War Despite Rampant Resort to Death Penalty. Iran Human Rights reports that nearly 400 people have been executed for drug offenses in Iran this year, accounting for nearly two thirds of all executions. That's not stopping the UN Office on Drugs and Crime (UNODC) and some European countries from continuing to fund Iran's anti-drug efforts. France has provided over a million dollars' worth of aid to the Anti-Narcotics Police, while Germany has contributed more than five million to UNODC projects to train and equip the police. Faced with pressure from campaigners such as the British nonprofit Reprieve, other European countries, including Denmark and Great Britain, have stopped such aid. "Even as Iran's execution rate skyrockets, European nations like France and Germany continue to fund brutal raids by the Iranian police which routinely send people to death row for nonviolent offenses. 7 out of 10 people hanged in Iran this year have been caught in these type of operations, but European funders and the United Nations Office on Drugs and Crime continue to turn a blind eye, and are even considering a new funding deal," said Maya Foa, Director of Reprieve's death penalty team. "It is an untenable hypocrisy for European countries and the UNODC to claim they oppose the death penalty in all circumstances while enabling and encouraging it overseas. If their commitments on the death penalty are to count for anything, they should impose effective and transparent conditions to ensure their aid does not lead to executions."