A high-ranking DEA agent in Mexico is in trouble, so is a former North Carolina SBI narc, an Alabama police officer and a West Virginia jail guard. Let's get to it: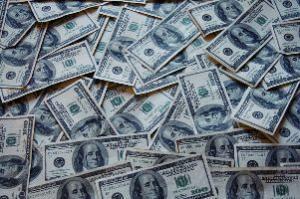 In Washington, DC
, the DEA's resident agent in charge in northeastern Mexico was arraigned last month
on charges he took reimbursements for doing "favors" on behalf of unnamed Mexican nationals. Agent Leonardo Silva is accused of abusing his position by advising the State Department to cancel the US visa of a Mexican national at the behest of a friend. Silva allegedly falsely said the woman was a cocaine user and trafficker, and then bragged about it. He is also accused of taking nearly a hundred private plane trips that he didn't pay for or report, as well as taking a $3,000 payment for obtaining a job for the son of a US consulate worker. He is charged with fraud and making false statements.
In Charlotte, North Carolina, a former State Bureau of Investigation narcotics agent was arrested early last month on federal charges he was involved in a major cross-country marijuana trafficking conspiracy. Fredrick Tucker is accused of transporting more than a thousand of pounds of marijuana from California to North Carolina via South Dakota, where he now lives, in a conspiracy with his son Ryan. Tucker had resigned his SBI position "while under investigation for improprieties." He is now charged with conspiracy to traffic more than 50 kilos of marijuana and money laundering. He's in jail in Charlotte pending a March court date.
In Birmingham, Alabama, a Huntsville police officer was arrested last Tuesday on charges he conspired to make cocaine trafficking charges against a person go away. Officer Lewis Hall, 45, allegedly conspired with another person to pay another police officer $5,000 to claim a search he made that resulted in a drug trafficking arrest was unlawful. The officer who they hoped would help make the charges vanish instead turned them in. Hall faces charges of conspiracy, bribery, obstruction of justice, and making false statements to investigators.
In Exxon, West Virginia, a Western Regional Jail guard was arrested last Wednesday carrying 74 grams of marijuana. Preston Chase Thacker, 20, is charged with possession of a controlled substance with intent to distribute. It's not clear whether the weed was destined for the jail or not.