All the medical marijuana news this week is from the West and Midwest. There's good news from Iowa, Montana, and South Dakota, but things are going slowly in Illinois. Let's get to it: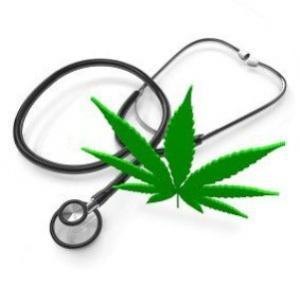 Illinois
Last Wednesday, the state missed its own deadline on issuing medical marijuana licenses. State officials admitted Wednesday afternoon that they had missed their self-imposed deadline to begin issuing dispensary and cultivation licenses before the end of 2014. But they didn't say why or when they would be ready. Here is the statement from the Department of Health: "We are strongly committed to bringing relief to thousands of people across the state and ensuring Illinois is the national model for implementing medical cannabis. We are working hard to make sure this is done right. We are conducting a comprehensive review of every cultivation center and dispensary applicant to ensure that only the most qualified are approved for this important program. We will announce the recipients when this important review is finished."
Iowa
On Monday, the Iowa Pharmacy Board voted to reschedule CBD, but not marijuana. The state Board of Pharmacy voted to move cannabidiol (CBD) from Schedule I to Schedule II, but not marijuana. The board was acting on a petition from long-time activist Carl Olsen, who sought to have the whole plant rescheduled. But the board wasn't ready to do that. Olsen says while it isn't what he was asking for, it is a step in the right direction.
Montana
Last Friday, a district court judge blocked some restrictions on medical marijuana. A state district court judge dealt a death blow to provisions of a restrictive state medical marijuana law passed by the Republican-dominated legislature seven years after Big Sky voters approved a more open initiative allowing for medicinal use and a wide open dispensary scene. District Judge James Reynolds in Helena permanently enjoined the implementation of certain key provisions in the law. Those provisions have never actually taken effect because Reynolds blocked them with a temporary injunction back in 2011. Click on the title link for more details.
South Dakota
On Monday, medical marijuana billboards began going up in Sioux Falls. Billboards pushing for medical marijuana and paid for by the Sioux Falls Free Thinkers are going up this week in South Dakota's largest city. The move comes as advocacy groups, including South Dakota Against Prohibition, work to get a medical marijuana bill through the legislature this session. South Dakota legislators have consistently rejected medical marijuana, and so have the state's voters. Past efforts to legalize medical marijuana at the ballot box failed in 2006 and 2010.
[For extensive information about the medical marijuana debate, presented in a neutral format, visitMedicalMarijuana.ProCon.org.]