The Veterans Administration hints at coming changes around medical marijuana, California and Washington see state-wide regulation bills filed, both houses in Virginia have passed similar CBD bills, and more. Let's get to it: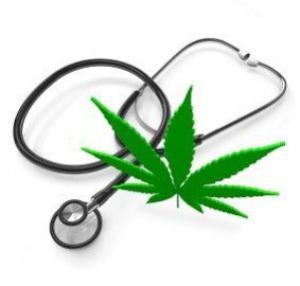 National
On Wednesday, the VA told a House committee it is actively exploring medical marijuana for veterans. A top Department of Veterans Affairs official told the House Committee on Veterans' Affairs today "there are active discussions going on now" about how to deal with the growing number of vets seeking to use medical marijuana for their ailments. Dr. Carolyn Clancy, the VA's interim under secretary for health, told the House Committee on Veterans' Affairs on Wednesday "there's an incredible opportunity for us to learn from some of those experiences, but I think that we have to be careful given the variation in legal issues."
California
Last Thursday, Santa Ana held a lottery for dispensary owners to obtain permits. More than 600 people had paid a $1,690 application fee for a chance to be chosen. Now, the lottery winners must pay $12,086 for the next stage of permitting. Dispensaries will only be allowed in two areas zoned for industrial use.
Last Friday, a federal judge temporarily blocked a forfeiture action against the Berkeley Patients Group. The federal government had sought to shut down the landmark dispensary in May 2013, but the dispensary, its landlord, and the city of Berkeley fought back. The city was struck from the lawsuit for lack of standing, but appealed. It then sought to stay the forfeiture action until its appeal was resolved. Last Friday, US District Judge Jon Tigar agreed.
On Monday, a medical marijuana regulation bill supported by cops and cities was introduced. Assemblyman Ken Cooley (D-Rancho Cordova) filed Assembly Bill 266 with the backing of the California League of Cities and the California Police Chiefs Association. The bill seeks to impose state-wide regulation on the Golden State's medical marijuana scene, but California NORML says it has some objectionable features, including too stringent transportation regulations, inadequate provision for the licensing of current growers, and a prohibition on licenses for people with prior drug offenses.
Florida
On Tuesday, a second state medical marijuana bill was filed. Rep. Greg Steube (R-Sarasota) has filed House Bill 683, which would only allow people with eight specified medical conditions to use it and which bars the used of smoked marijuana. Sen. Jeff Brandes (R-St. Petersburg) earlier filed another, less restrictive medical marijuana bill. "The big differences are, it doesn't allow for smokeable marijuana," Steube said Tuesday of his bill and Brandes' bill. "Brandes, in his bill, says a doctor could prescribe (medical marijuana) if you had severe and persistent pain. That was taken out. We kept it to specific diseases."
Virginia
Last Thursday, a CBD medical marijuana bill passed the Senate. The Senate approved Senate Bill 1235, which would allow for the use of high-CBD cannabis oil. A similar bill is before the House of Delegates.
On Tuesday, a CBD medical marijuana bill passed the House. The House of Delegates approved House Bill 1445 on a vote of 98-1. Similar legislation has already passed the Senate. The bills would allow for the use of cannabis oil for children suffering medical conditions that bring on life-threatening seizures.
Washington
On Monday, a statewide medical marijuana regulation bill was introduced. Reps. Luis Moscoso (D-Kirkland) and Maureen Walsh (R-Walla Walla) have introduced House Bill 2058 to create a licensed and regulated medical marijuana system for the state. The bill is identical to legislation that passed both the House and Senate in 2011 only to be vetoed by then Gov. Christine Gregoire (D) over fears of federal intervention.
[For extensive information about the medical marijuana debate, presented in a neutral format, visit MedicalMarijuana.ProCon.org.]