2016 marijuana legalization initiative efforts are taking first steps in Maine and Ohio, Alaska lawmakers try to deal with implementing legalization there, Wyoming passes a bill ending civil asset forfeiture reform, CBD medical marijuana bills are moving in Virginia, we have a new drug czar, and more. Let's get to it: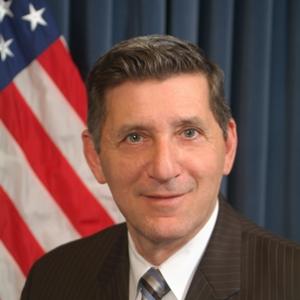 Marijuana Policy
Alaska Lawmakers Continue to Struggle With Implementing Legalization. The Senate Judiciary Committee is now considering a new version of its bill to implement marijuana legalization after an earlier version was criticized for only providing a defense in court for marijuana possession instead of legalizing it outright, as voters envisioned when they passed the legalization initiative last fall. The new version simply removes marijuana, hash, and hash oil from the state's controlled substances laws. Use of marijuana would still be illegal in some circumstances, including while driving and on ski lifts. The committee was set to take up the bill today.
Maine Group Submits Legalization Initiative for 2016. One of the groups interested in putting a legalization initiative on the 2016 ballot has filed its initiative with the secretary of state's office. Legalize Maine is first off the blocks in the state and claims it will make Maine "the first state with a home grown group leading the charge to have local people and small farmers benefit from legalizing marijuana." Legalize Maine's initiative would allow adults 21 and older to possess 2.5 ounces of marijuana outside of their homes, require that 40% of cultivation licenses go to small-scale farmers, and allow marijuana social clubs, where people could buy and use the drug. It would also tax marijuana sales at 10%, a higher rate than the one that applies to prepared food, lodging and liquor. The Washington, DC-based Marijuana Policy Project is also looking at a legalization initiative in the state. Initiatives will need some 61,000 valid voter signatures to qualify for the ballot.
Ohio Legalization Group in First Phase of Initiative Signature-Gathering. Responsible Ohio has released summary petition language for its proposed 2016 legalization initiative. The group now needs to file 1,000 valid voter signatures with the attorney general's office for this first phase of the initiative process. The group's plan is for 10 sites in the state to be allowed to grow marijuana commercially. The marijuana would then be quality-tested and distributed to state-regulated dispensaries (for patients) and retail marijuana stores. Marijuana would be taxed at 15%. There appears to be no provision for home cultivation. If approved for general circulation, the petition would need 305,000 valid voter signatures to qualify for the November 2016 ballot.
Medical Marijuana
Virginia House Approves CBD Cannabis Oil Bill. The House of Delegates today approved House Bill 1445 on a vote of 98-1. Similar legislation has already passed the Senate. The bills would allow for the use of cannabis oil for children suffering medical conditions that bring on life-threatening seizures.
Hemp
Southern Oregon Farmer Gets First Hemp License. Edgar Winter, an Eagle Point farmer, has obtained the state's first license to produce industrial hemp and says he and a nonprofit group intend to plant 25 acres in hemp this spring. That's if they can get the seeds, which requires the approval of the DEA. Stay tuned.
Asset Forfeiture
Wyoming House Passes Bill Ending Civil Asset Forfeiture. A bill requiring that an individual be convicted of a drug felony before his property could be seized passed the House yesterday. Senate File 14 passed the Senate earlier in the session. It's the first bill to make it through the state legislature this year. No word yet on if the governor plans to sign or veto it.
Harm Reduction
Lives Saved By Miracle Drug Naloxone Pass 300 in North Carolina. The North Carolina Harm Reduction Coalition has received a report of the 300th state drug overdose reversed by the opiate overdose reversal drug naloxone. In the past year and a half, the coalition has distributed more than 7,300 naloxone kits through a network of staff, consultants, and volunteers. The coalition has also been instrumental in getting law enforcement on board with naloxone. Nine departments in the state currently carry naloxone.
Law Enforcement
Missouri Activists File Lawsuits Against Drug Task Forces. Show Me Cannabis has filed lawsuits against three Missouri drug task forces, accusing them of failing to comply with the state's Sunshine Law. "Missouri's drug task forces, who are trusted to enforce the law, routinely act as though they are themselves above it," plaintiff Aaron Malin said. "The citizens of Missouri have a fundamental right to know what their government is doing on their behalf, and that is why the Sunshine Law was enacted. Missouri's drug task forces have repeatedly ignored their legal obligations, and today we are taking them to court to force them to follow the law." Read the complaint and related documents here.
Drug Policy
Michael Botticelli Confirmed as Drug Czar. The Senate last night confirmed acting drug czar Michael Botticelli as the new head of the Office of National Drug Control Policy. He had served as the office's deputy director and before that, he spent nearly two decades overseeing substance abuse programs for the state of Massachusetts. "Michael Botticelli represents, in many ways, a significant improvement on all his predecessors as drug czar," said Ethan Nadelmann, executive director of the Drug Policy Alliance. "It's not just that he comes from a public health background but that he seems truly committed to advancing more science-based and compassionate drug policies where the politics allow. What he most needs to do now is shed the political blinders that impel him both to defend marijuana prohibition and close his eyes to highly successful harm reduction measures abroad."
International
British Parliamentary Conference Will Discuss Drug Policy Alternatives. A conference next month hosted by the parliament's House of Commons Home Affairs Committee will discuss alternatives to Britain's much criticized drug laws and how to influence the looming international debate on drugs. It will feature a leading Liberal Democrat, officials from Mexico's foreign ministry, and harsh critics of the drug war status quo, including Danny Kushlick of Transform, and former Advisory Council on the Misuse of Drugs head Prof. David Nutt.