The marijuana reform bills keep on coming, Oregon activists fight to protect legalization there, the feds get a conviction in the Silk Road case, there's news on the asset forfeiture front, and more. Let's get to it: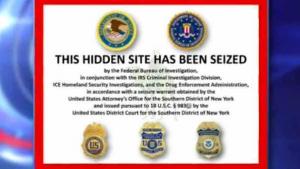 Marijuana Policy
New Approach Oregon to Fight to Defend Marijuana Legalization Law. The group that successfully managed the Measure 91 campaign to free the weed is now mobilizing to ensure that the legislature doesn't undo the will of the voters. The move comes as legislators contemplate various bills that would modify the initiative, including allowing localities to ban marijuana businesses. "We want a marijuana policy that reflects the will of the people," said Anthony Johnson, chief petitioner for Measure 91. "Instead of making major changes, the state first needs to get the basics of implementation right -- like childproofing, labeling, testing, packaging, auditing, inspecting, taxing, licensing and background checks."
Massachusetts Legalization Bill Filed. Rep. Dave Rogers (D-Cambridge) and at least 10 other legislators have introduced a bill to legalize marijuana for adults 21 and over and allow for marijuana commerce in the Bay State. The measure has not yet been assigned a bill number and is currently known as House Docket 3436, the "Cannabis Regulation and Tax Act of 2016."
Illinois Limited Legalization Bill Filed. State Sen. Michael Noland (D-Elgin) has introduced a bill that would legalize the possession of up to 30 grams of marijuana and the cultivation of up to five plants, but which would not allow for legal marijuana commerce. The measure is Senate Bill 753. A decriminalization bill, House Bill 218, was filed days earlier in the House.
Connecticut Legalization Bill Filed. House Deputy Majority Leader Rep. Juan Candelaria has filed a bill to "allow marijuana use for persons twenty-one years of age and older, and to regulate the sale, possession, use and growth of marijuana." That's all the bill says at this point. The measure is House Bill 6703. A bill introduced last month, House Bill 6473, would decriminalize it.
Medical Marijuana
Five Hawaii Bills to Get Hearing Saturday. The House Committee on the Judiciary and Committee on Health will hear five medical marijuana-related bills, including one that establishes dispensaries, one that allows patients to transfer marijuana to other patients and caregivers and increases quantity amounts, one that allows doctors to determine which medical conditions qualify, one that bars employers from punishing employees who are patients for a failed marijuana drug test, and one that bans infusing trademarked products with marijuana. Click on the link for bill and hearing details.
Virginia CBD Medical Marijuana Bill Passes Senate. The state Senate this afternoon approved Senate Bill 1235, which would allow for the use of high-CBD cannabis oil. A similar bill is before the House of Delegates.
Asset Forfeiture
New Institute of Justice Report on Civil Asset Forfeiture. The report is Seize First, Question Later: The IRS and Civil Forfeiture. "Federal civil forfeiture laws give the Internal Revenue Service the power to clean out bank accounts without charging their owners with any crime. Making matters worse, the IRS considers a series of cash deposits or withdrawals below $10,000 enough evidence of "structuring" to take the money, without any other evidence of wrongdoing. Structuring -- depositing or withdrawing smaller amounts to evade a federal law that requires banks to report transactions larger than $10,000 to the federal government -- is illegal, but more importantly, structured funds are also subject to civil forfeiture," says the report's executive summary.
Colorado Civil Asset Forfeiture Reform Bill Filed. State Sen. Laura Woods (R-Arvada) has filed House Bill 006, which would require a criminal conviction before civil asset forfeiture could take place. "I was spurred by complaints from citizens who are watching what's going on across the country. As there is more policing-for-profit and seizing-for-salaries -- as they say -- they were contacting me with concerns," Woods said. The bill would also set a $50,000 threshold for local law enforcement to be able to turn seizures over to the federal government in a bid to "de-incentivize" that practice.
Virginia Civil Asset Forfeiture Reform Bill Passes House. A bill that would require a criminal conviction before civil asset forfeiture can be undertaken passed the House of Delegates yesterday. The vote was an overwhelming 92-6. The measure, House Bill 1287, now goes to the Senate.
Harm Reduction
International Harm Reduction Conference 2015 Set for Malaysia in October. Click on the link for more details and registration information. There's a call for papers, but that ends March 27.
Drug Testing
Texas Food Stamp Drug Testing Bills Filed. State Sen. Jane Nelson (R-Flower Mound) has filed Senate Bill 54 and Rep. Ken King (R-Canadian) has filed House Bill 352. Both bills would require food stamp applicants to be screened for possible drug use, with those deemed likely drug users made to take and pass a drug test.
Law Enforcement
Silk Road Dark Web Drug Marketplace Operator Found Guilty. A federal jury in New York City Wednesday convicted Ross Ulbricht on federal drug trafficking charges for operating the Silk Road web site, where hundreds of millions of dollars worth of illegal drugs and other goods were sold. He is now looking at up to life in prison. Meanwhile, other dark web drug marketplaces continue to spring up.
International
Peru Declares "No-Fly Zone" Over Major Coca-Growing Region. Civilian aircraft are now barred from flying over the Valley of the Apurimac, Ene, and Mantaro Rivers (VRAEM), Peru's largest and most lawless coca-producing region, without prior military approval. The government of President Ollanta Humala took the step in a bid to stop a growing number of small planes from smuggling cocaine to neighboring countries. The move brings Peru one step closer to reinstituting a policy of shooting down unauthorized airplane flights. That policy ended in 2001, when the military accidentally shot down a plane that wasn't carrying drugs, killing a US missionary and her baby.