Congress again blocks the Justice Department from messing with medical marijuana in states where it is legal, California localities scurry to regulate or face losing that authority to the state, Maryland patients find out they face more delays, and more.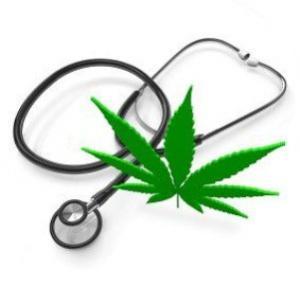 National
Last Friday, Congress passed a budget bill barring the DOJ from interfering in medical marijuana states. The omnibus spending bill approved by Congress this morning includes several drug reform provisions, although reformers didn't get everything they wanted. The bill includes language blocking the Justice Department and DEA from spending money to interfere with state medical marijuana laws or hemp research projects and it also lifts a freeze on federal funding for needle exchange programs. But Congress failed to approve amendments to allow banks to provide financial services to marijuana businesses or to allow veterans to have access to medical marijuana, despite the Senate having approved both. And the Congress again included provisions that block Washington, DC, from taxing and regulating marijuana.
On Wednesday, the DEA eased requirements for natural marijuana-derived research. The DEA eased some restrictions on research evaluating cannabidiol (CBD) for medicinal use. The changes will relax some requirements imposed by the Controlled Substances Act on use of CBD in specific US Food and Drug Administration-approved research protocols. The changes are in effect immediately.
California
For the past few weeks, localities across the state have been acting to ban or regulate medical marijuana before the state assumes the power to regulate it itself. Once the three bills that comprise the Medical Marijuana Regulation and Safety Act go into effect March 1, cities or counties that do not have a land use regulation or ordinance governing cultivation and delivery in place will lose control and the state will become "the sole licensing authority" for those enterprises. There are getting to be too many of them for us to list them all.
Florida
Last Friday, the Supreme Court okayed medical marijuana initiative ballot language. The state's high court determined that the initiative is limited to a single subject and its ballot wording informs voters fairly. That means if supports collect enough valid voter signatures, the measure will appear on the November 2016 ballot.
Hawaii
Last Tuesday, the Health Department issued dispensary rules. The Health Department released detailed rules for dispensaries. The rules cover the application process, security, quality control, and auditing of records and operations for commercial grows and dispensaries. Earlier this year, the legislature and the governor approved opening up eight dispensaries.
Maryland
On Monday, patients got news they will have to wait until 2017 to get their medicine. The state Medical Cannabis Commission announced that it will not award cultivation and processing licenses until sometime next summer, pushing back the date when patients can get to be able to obtain their medicine to sometime in 2017. The state passed its medical marijuana law in 2013, but has faced several delays. Now, one more.
Michigan
Last Thursday, the Detroit city council approved a restrictive dispensary ordinance. The council voted 6-1 last Thursday to approve a new zoning ordinance that will likely force the closure of many of the city's 150 or so dispensaries. The new ordinance prohibits dispensaries from operating within 1,000 feet of schools, churches, parks, liquor stores, other places considered drug-free zones, or another dispensary.
New Hampshire
On Wednesday, officials announced they will begin issuing medical marijuana ID cards. State officials said that they will begin issuing the cards to registered medical marijuana patients beginning Monday. While dispensaries in the state won't open until the spring, people with the ID cards will be able to buy medical marijuana in neighboring states that have reciprocity.
New Jersey
On Monday, a Senate panel approved employment protections for patients. The Senate Health, Human Services and Senior Citizens Committee voted 6-0 to approve a bill that would bar employers from firing people because they are medical marijuana patients. The bill, Senate Bill 3162, now heads for the Senate floor. "It was not the intent of the legislature when we passed the Compassionate Use Medical Marijuana Act to allow patients to lose their jobs simply because of their use of medical marijuana," state Sen. Nicholas Scutari (D-Union), who sponsored by the medical marijuana law and this workplace bill said in a statement before the hearing. "Medical marijuana should be treated like any other legitimate medication use by an employee."
[For extensive information about the medical marijuana debate, presented in a neutral format, visit MedicalMarijuana.ProCon.org.]