The Obama administration weighs in on Nebraska and Oklahoma's lawsuit against Colorado legalization, Delaware decrim goes into effect tomorrow, Hawaii released medical marijuana dispensary rules, drought is hurting Afghan poppy production, and more.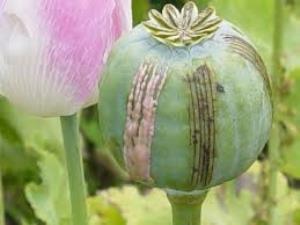 Marijuana Policy
Obama Administration Urges Supreme Court to Dismiss States' Suit Against Colorado Marijuana Law. In a brief filed Wednesday, the US Solicitor General urged the Supreme Court to dismiss a lawsuit by the states of Nebraska and Oklahoma against Colorado's marijuana legalization law. The two states had filed the lawsuit in December 2014, complaining that "the State of Colorado has created a dangerous gap in the federal drug control system" and that "marijuana flows from this gap into neighboring states, undermining Plaintiff States' own marijuana bans, draining their treasuries, and placing stress on their criminal justice systems." Nebraska and Oklahoma argued that Colorado's voter-approved system of taxed and regulated marijuana commerce conflicts with the Controlled Substances Act and thus violates the Constitution's supremacy clause. They seek an injunction invalidating the sections of the Colorado legalization law that regulate legal marijuana commerce. But in its brief urging the high court to dismiss the lawsuit, the Solicitor General argues that the Supreme Court is not the proper venue for the case because Nebraska and Oklahoma show no direct injury by the state of Colorado (as opposed to third parties acting criminally) and it is thus not a proper case of original jurisdiction. The proper jurisdiction, the Solicitor General suggested, was federal district court.
Delaware Decriminalization Goes Into Effect Tomorrow. Beginning tomorrow, people caught possessing an ounce of pot or less will face a $100 civil fine instead of a criminal charge. Minors caught smoking pot in public will still face criminal sanctions.
Vermont Marijuana Legalization Bill Unveiled. A legalization bill to be introduced next month by Sens. Jeannette White (D-Windham) and Joe Benning (R-Caledonia) will allow Vermonters to possess up to one ounce and grow up to 100 square feet. Any harvest from personal grows in excess of an ounce must be kept in a secured location. The bill would also set up a system of regulated marijuana commerce, and it would for public consumption in lounges where customers could purchase and use marijuana.
Pittsburgh Decriminalization Wins Preliminary Vote. The city council voted 6-1 Wednesday to approve a bill decriminalizing marijuana possession. The bill would make possession of up to 30 grams a civil infraction with a $100 fine.
Medical Marijuana
Hawaii Health Department Issues Dispensary Rules. The Health Department Tuesday released detailed rules for dispensaries. The rules cover the application process, security, quality control, and auditing of records and operations for commercial grows and dispensaries. Earlier this year, the legislature and the governor approved opening up eight dispensaries.
International
Drought Forces Decline in Afghan Opium Production. For the first time since 2009, opium production has decreased in Afghanistan, the UN Office on Drugs and Crime said reported. The area under cultivation declined by 19% from last year -- an all-time high -- and production declined even more, by 48%. UNODC attributed the decline to drought conditions. "The low (overall) production can be attributed to a reduction in area under cultivation, but more importantly to a drop in opium yield per hectare," said the report, which was released last week. "The lack (of) sufficient water for irrigation... affected the decision of some farmers not to cultivate poppy."
Mexico City Mayor Proposes Legalizing Marijuana-Based Medicines. Mayor Miguel Angel Mancera is pushing a national initiative in the congress to allow the importation -- but not the production in Mexico -- of marijuana-based medications. He said if morphine-based medicines are legal, marijuana-based ones should be, too.