Legal weed is drawing tourists to Colorado, DC activists fight for pot clubs, a federal appeals court rules that all students at a technical college can be subjected to drug testing, there's naloxone news from New York City and North Carolina, and more.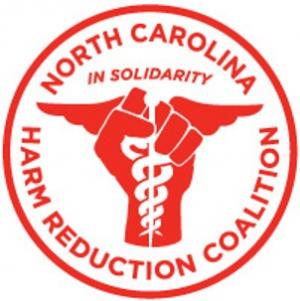 Marijuana Policy
Legal Marijuana is Boosting Colorado Tourism. Pot businesses have long claimed as much, and now they have some solid evidence. A Colorado Tourism Office study released Wednesday shows that the state's marijuana laws influenced nearly half (49%) of decisions to vacation in the state. Some 22% of survey respondents said marijuana was "extremely influential" in their decision to visit Colorado. Twenty percent said it was "very much influential" and nearly 7% said it was "somewhat influential."
DC Activists Fight Back Against Bill That Would Ban Pot Clubs. The city council is today hearing a bill that would make permanent a ban on businesses allowing patrons to smoke marijuana on premises, but that's not sitting well with the people who got weed legalized in the District. "It's unnecessary. The current law prohibits any venue from selling marijuana or promising marijuana in exchange for admission. But what they're doing with this bill is banning any kind of use of use outside the home. There's a big problem with that, because there are lots of people who have nowhere to use their cannabis," said Adam Eidinger, the man behind the District's successful 2014 legalization initiative. Eidinger is warning that if the council passes the bill, he could push more ballot initiatives, including one allowing marijuana to be treated like tobacco and one that would impose term limits on council members.
Illinois Lawmaker Files Decriminalization Bill. Rep. Kelly Cassidy (D-Chicago) announced today that she is filing House Bill 4357, which would make possession of up to 10 grams a civil offense punishable only by a fine. A similar bill passed earlier this year only to be vetoed by Gov. Bruce Rauner (R), who proposed amendments to it at the time of his veto. The new bill addresses those amendments.
Michigan Legalization Campaign to Extend Signature Gathering. MI Legalize is extending its signature gathering campaign and turning to paid circulators to qualify for next year's general election ballot. Under state law, petitioners have 180 days to gather signatures, but that is a clock that runs backward from the time signatures are actually turned in. The campaign's original turn-in date was December 21, but it will now go longer. That means early gathered signatures may not be counted. For example, if the campaign turned in signatures on January 21 instead of December 21, the first 30 days' worth of signatures would not be counted, but more recent signatures would.
Medical Marijuana
Georgia Medical Marijuana Commission Rejects Growing It In-State. The Commission on Medical Cannabis voted 9-5 against allowing medical marijuana to be grown in the state, but the main proponent of expanding the program, Rep. Allen Peake (R-Macon) said he was still optimistic he can get in-state cultivation approved. "I think we can still make a compelling argument to the governor," Peake said. "I think we can address the fears of law enforcement. I think we can address the issue of potential demand. I'm absolutely certain we can provide legislation that both maximizes the benefit for our citizens and minimizes the risk to public health in our state."
Missouri Medical Marijuana Initiative Approved for Circulation. Secretary of State Jason Kander (D) has approved a medical marijuana initiative for signature-gathering. Read the initiative here.
Drug Testing
Federal Appeals Court Rules Missouri College Can Drug Test All Students. The 8th US Circuit Court of Appeals in St. Louis ruled Monday that the Linn State Technical College can require all students to take drug tests. The appeals court decision overturns a federal judge's 2013 decision that the college could only drug test students in five particularly safety-sensitive programs. The school policy had been challenged by the ACLU of Missouri, which said such widespread, suspicionless drug testing violated the Fourth Amendment.
Harm Reduction
New York City Makes Overdose Reversal Drug Naloxone Available Without a Prescription. Mayor Bill de Blasio (D) announced Monday that the opioid overdose reversal drug naloxone (Narcan) will now be available without a prescription in pharmacies in the city. "The deaths are what we all struggle to avoid… but that's just the tip of the iceberg," de Blasio said during his announcement at a YMCA. "For every death, there are literally hundreds who struggle with addiction."
North Carolina Sees 1,500 Lives Saved With Overdose Reversal Drug Naloxone. In just under 2 ½ years, more than 1,500 overdose deaths have been prevented with the use of the overdose reversal drug naloxone (Narcan), the North Carolina Harm Reduction Coalition reported today.
Law Enforcement
Rep. Steven Cohen Rips Use of Student Snitches. In the wake of a 60 Minutes report last Sunday and earlier reporting by Reason, Rep. Steve Cohen (D-TN) ripped into the practice of using nonviolent, first-time drug offenders as confidential informants. "It's time for the Department of Justice to take a close look at how the behavior of confidential informants not only threatens to ruin young lives, but in some cases, end their lives," he said, adding that he intends to file reform legislation.
International
Scotland To Begin Ticketing, Not Prosecuting, People With Pot. Starting next month, Scottish police will issue warnings to people caught with marijuana rather than prosecuting them. The move is part of a broader effort to change how police deal with petty crime, freeing them up to deal with more serious offenses.