Another poll has a national majority for legalization, the DEA head gets skewered over taxpayer-funded sex scandals, the Senate Judiciary Committee eyes civil asset forfeiture reform, and much, much more.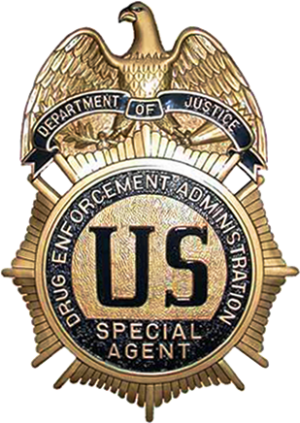 Marijuana Policy
New Pew Poll Has Support for Legalization Nationwide at 53%. Advocates for legalization are winning the battle for public opinion, according to this new poll. Not only does it have a majority for legalization, but the poll also finds that while a fifth of respondents (21%) have switched from opposing to favoring legalization, only 7% have gone from supporting to opposing legalization. The poll also had 78% saying federal marijuana laws should not be enforced in states where pot is legal.
Federal Judge Rejects Motion to Reschedule Marijuana. US District Court Judge Kimberly Mueller declined today to remove marijuana from Schedule I of the Controlled Substances Act. The move came in a marijuana cultivation case where defense attorneys challenged pot's placement on the schedules. Mueller said during a brief hearing that she was initially inclined to grant the motion, but decided "this was not the court and this was not the time." She said it was up to Congress to change the law if it so desires.
Chris Christie Says He Will "Not Permit" Legal Marijuana if Elected. New Jersey's Republican Gov. Chris Christie, a potential 2016 GOP presidential candidate, said Tuesday that if elected he would "crack down" on states that have legalized the weed. "I will crack down and not permit it," he said. "States should not be permitted to sell and profit" from legalization, he added, citing "enormous addiction problems."
Alaska House Passes Bill to Create Marijuana Control Board. The House Tuesday approved legislation to create a five-member marijuana control board to regulate the state's looming legal marijuana industry. The board would craft regulations by November, with the first licenses to be issued in May 2016. The measure is House Bill 123.
District of Columbia City Council Approves Two Marijuana Bills. The first bill, B21-0025, bars employers from testing job applicants for marijuana since it is legal in the city. The second bill, B20-0678, increases the number of plants medical marijuana providers can grow from 95 to 1,000.
Medical Marijuana
Federal Bill to Allow Children Access to Medical Marijuana Filed. Reps. Morgan Griffith (R-VA) and Earl Blumenauer (D-OR) Tuesday filed the Compassionate Access Act, which would "allow the states to provide appropriate access to patients needing these legitimate, medical treatments under the supervision of their physician," the congressmen said in a statement. The bill is not yet available on the congressional website.
Hawaii Senate Approves Dispensary Bill. The Senate Tuesday approved a bill that would establish a system of medical dispensaries for the state's 13,000 medical marijuana patients. The measure is House Bill 321. The bill now has to go back to the House for reconciliation.
Iowa Senate Approves Medical Marijuana Expansion Bill. The Senate voted today to approve Senate File 484, which allows the production and distribution of medical marijuana. The bill would allow for up to a dozen independent dispensaries. It now goes to the House.
Washington Legislature Approves Medical Marijuana Overhaul. A bill that seeks to end unregulated medical marijuana dispensary sales and fold medical marijuana into the recreational marijuana system is now headed for the desk of Gov. Jay Inslee (D). Senate Bill 5052 would create a database of patients (voluntary, but patients won't get tax-free medicine unless they sign up), allow patients to possess three times more marijuana than recreational users, and eliminate the current collective garden structure, replacing it with cooperatives limited to four patients.
Asset Forfeiture
Sparks Fly at Senate Judiciary Committee Asset Forfeiture Hearing. Committee Chair Sen. Charles Grassley (R-IA) had a heated exchange with Fraternal Order of Police President Chuck Canterbury over civil asset forfeiture reform in a hearing today. Canterbury opposed ending civil asset forfeiture because doing so would deprive police of "hundreds of millions" of dollars to fight crime and terror, but Grassley dismissed that argument, saying such laws have created a "perverse incentive" for police to abuse them. Police opposition to reform "dismisses the need for real reform and demonstrates the absurdity of a system of justice in which some in law enforcement appear to value funding their own operations over protecting civil rights," Grassley said. The hearing is part of a broad push this year to reform federal civil asset forfeiture laws.
Virginia Senate Kills Civil Asset Forfeiture Reform. The Senate today set aside efforts to enact civil asset forfeiture reform. The decision came during the legislature's annual reconvene session, when solons meet to consider responding to gubernatorial vetoes and amendments to bills passed during the session that ended last month. The legislature had passed a bill requiring only that police provide an inventory of property seized, and some legislators had hoped to get Gov. Terry McAuliffe (D) to add more substantial reforms, but they gave up on that effort today. Instead, they will leave it for the state crime commission to study.
Law Enforcement
DEA Head Gets Scalded in Hearing Over Agents' Sex Parties. DEA Administrator Michele Leonhart was on the hot seat Tuesday as the House Oversight Committee took aim at revelations of taxpayer-funded sex parties involving DEA agents and prostitutes in Colombia. Members scoffed at her claims that she was unable to fire anyone involved and harshly questioned the agency's (lack of) response to the incidents. Click on the link for juicy details.
Sentencing
California Bill to Refelonize "Date Rape" Drugs Advances. A bill that would give prosecutors the option of charging possession of Rohypnol, ketamine, and GHB as a felony passed the Assembly Public Safety Committee today. Assembly Bill 46 is an attempt to partially roll back last year's voter-approved Proposition 47, which defelonized simple drug possession.
Connecticut Bill Would Dramatically Shrink "Drug Free" Zones. The legislature's Judiciary Committee voted last Friday to amend a bill aimed at reducing the number of drug prisoners in the state by shrinking the area of sentence-enhancing "drug free" zones to just schools and day care centers, eliminating the 1,500-foot zone around the buildings. The vote came as an amendment to Senate Bill 952, part of Gov. Dannel Malloy's (D) "Second Chance Society."
(This article was prepared by StoptheDrugWar.org's lobbying arm, Drug Reform Coordination Network, which also pays the cost of maintaining this web site. DRCNet Foundation takes no positions on candidates for public office, in compliance with section 501(c)(3) of the Internal Revenue Code, and does not pay for reporting that could be interpreted or misinterpreted as doing so.)