A Tulsa man targeted in undercover meth and gun trafficking investigations was shot and killed last Thursday by a 73-year-old reserve deputy who said he mistook his pistol for a Taser. Eric Harris becomes the 16th person to die in US domestic drug law enforcement operations so far this year.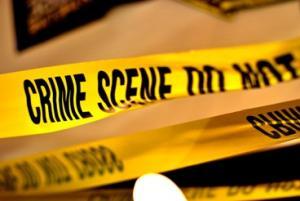 According to Tulsa's
News on 6
, citing a Tulsa County Sheriff's Office account, Harris was being investigated for "a form of methamphetamine called ICE" by the Violent Crimes Task Force. He sold meth to undercover officers on several occasions, during which he mentioned that he could also obtain a sawed-off shotgun and other weapons.
The task force set up a gun buy in a Dollar Store parking lot, and Harris delivered a 9mm semi-automatic pistol and 300 rounds of ammunition.
When an "arrest team" of deputies tried to arrest him, he "confronted undercover deputies" and fled. Deputies "observed him reaching for his waistband areas near his hip, causing concern for deputies' safety," according to the sheriff's office statement.
When deputies caught up to him, Harris continued to struggle and "refused to pull his left arm out from underneath his body where his hand was near his waistband." Reserve Officer Charles Robert Bates, 73, who was assigned to the task force, opened fire, striking Harris once.
The sheriff's office has not mentioned recovering any weapon from Harris (other than the one he sold them earlier).
According to the sheriff's office, "initial reports have determined that the reserve deputy was attempting to use less lethal force, believing he was utilizing a Taser, when he inadvertently discharged his service weapon."
The sheriff's department report said Harris briefly continued to resist arrest after being shot before officers managed to cuff him. It also claimed he told emergency medical personnel at the scene he had taken PCP. He was transported to a local hospital, where he died.
Bates is a retired long-time Tulsa police officer and "advanced level" reserve deputy, meaning he had hundreds of hours of training and annual weapons exams. He had training in "homicide investigations, meth lab identification and decontamination, and other specialized training."